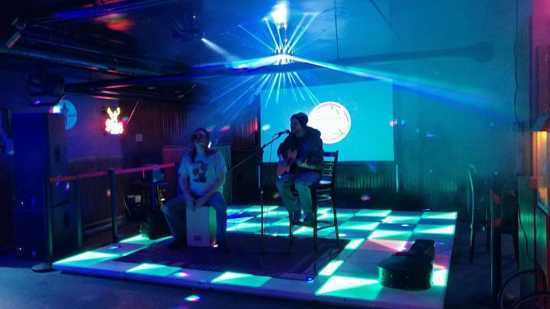 Open Mic & Jam
Wednesday, Oct 17, 2018, 8:00 pm - Midnight
Ragsdale's Pub
$2 Margaritas.
Food & Drink Specials.
For musicians, comedians, poets, and performers of all kinds. Join us every week to support a variety of local and regional artists. If you're a performer, get on the list and take the stage.
www.facebook.com/openmicandjam
Slots are 10-15 minutes, including any setup/teardown.
First come, first serve on playtimes. Must be at the venue to get on the list.
Artists are invited to join our Facebook group:
Dates & Times
Wednesday, Oct 17, 2018, 8:00 pm - Midnight
Wednesday, Oct 24, 2018, 8:00 pm - Midnight
Wednesday, Oct 31, 2018, 8:00 pm - Midnight
Wednesday, Nov 7, 2018, 8:00 pm - Midnight
Wednesday, Nov 14, 2018, 8:00 pm - Midnight
Wednesday, Nov 21, 2018, 8:00 pm - Midnight
Wednesday, Nov 28, 2018, 8:00 pm - Midnight
Wednesday, Dec 5, 2018, 8:00 pm - Midnight
Wednesday, Dec 12, 2018, 8:00 pm - Midnight
Wednesday, Dec 19, 2018, 8:00 pm - Midnight
Wednesday, Dec 26, 2018, 8:00 pm - Midnight

Map
Ragsdale's Pub
132 N Main St, Cape Girardeau, MO