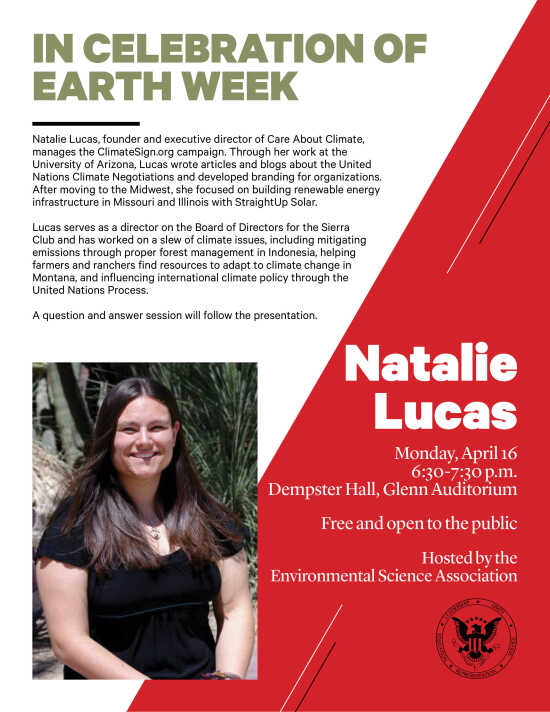 Past:

Care About Climate - Earth Week Presentation
Southeast Missouri State University
Natalie Lucas, Executive Director of Care About Climate in St. Louis, MO , will be at the Glenn Auditorium of Southeast Missouri State University to discuss Climate Change and various impacts we are seeing. Hosted by the Environmental Science Association (Student Organization), Natalie helps us kick off Earth Week with valuable information about how we can become more active in initiating changes necessary for environmental protections.
This event is free and open to the public!
Appropriate for all ages.
Monday, April 16 2018
6:30 p.m. - 7:30 p.m.
Question and answer session will follow the presentation
Contact
Past Dates & Times
Monday, Apr 16, 2018, 6:30 pm - 7:30 pm

Map
Southeast Missouri State University
1 University Plaza, Cape Girardeau, MO