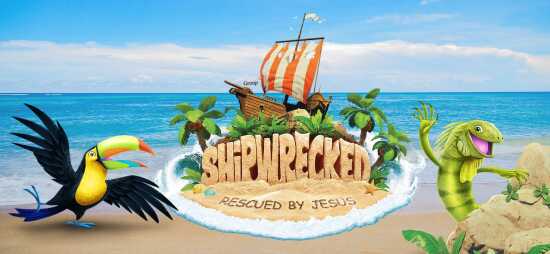 Past:

Vacation Bible School - Shipwrecked
Cape Bible Chapel
Cape Bible Chapel presents Shipwrecked VBS! Venture onto an uncharted island where kids survive and thrive. Anchor kids in the truth that Jesus carries them through life's storms. Each day at Shipwrecked VBS, kids experience skits, games, videos, crafts and songs to help reinforce Bible Points in a fun and memorable way.
VBS will meet from 8:45-11:45 a.m. each day. VBS is free and is open to all children ages 4-12. Registration forms online at https://capebiblechapel.org/forms/vbs
Questions? Call (573) 334-5948.
Past Dates & Times
Monday, Jun 25, 2018, 8:30 am - Noon
Tuesday, Jun 26, 2018, 8:30 am - Noon
Wednesday, Jun 27, 2018, 8:30 am - Noon
Thursday, Jun 28, 2018, 8:30 am - Noon
Friday, Jun 29, 2018, 8:30 am - Noon

Map
Cape Bible Chapel
2911 Kage Road Cape Girardeau, MO