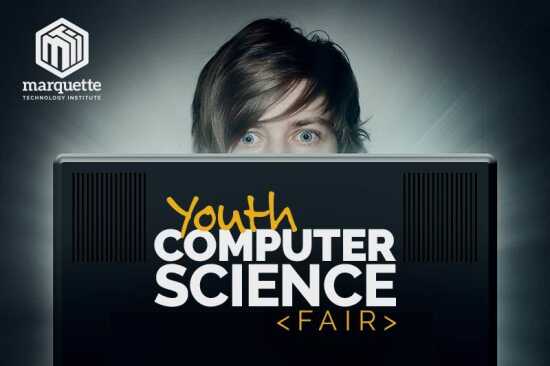 Past:

Youth Computer Science Fair
Codefi and Isle Casino Cape Girardeau Event Center
Hey, incoming junior high and high school students! This summer, you can solve a problem using technology and computer science and win a Nintendo Switch + Labo kit or cold, hard cash!
We want to see how you use the Agile development framework (build, measure, learn) and the Scientific method (observe, question, form a hypothesis, experiment, modify or accept the hypothesis) to find a problem and a solution using computer science—a true computer scientific method.
The Youth Computer Science Fair will take place from 3 - 5:30 p.m. at Techfest on Friday, August 10, at the event center inside Isle Casino Cape Girardeau. It's free to enter, and junior high students (grades 7-8) and high school students (grades 9-12) as of Fall 2018 are invited to put a project together and showcase it at the Youth Computer Science Fair.
Go to marquettetechinstitute.org/sciencefair to learn more and sign up!
Past Dates & Times
Friday, Aug 10, 2018, 3:00 pm - 5:30 pm

Map
Codefi and Isle Casino Cape Girardeau Event Center
338 Broadway, Cape Girardeau, MO