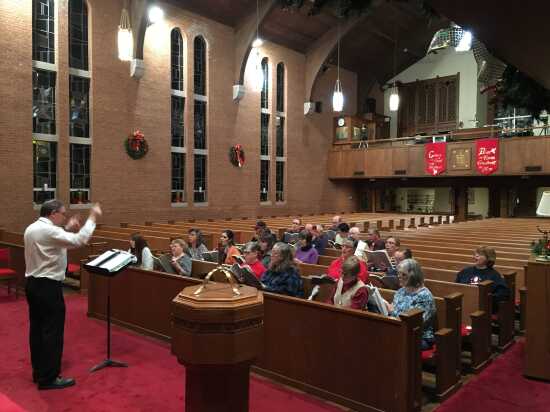 Past:

10th Anniversary of The Messiah Choir
Trinity Lutheran Church
In honor of the 10th season of The Messiah Choir, we will learn new choruses from Parts II and III (including the "Hallelujah" chorus).
Join us to rehearse the second and fourth Monday of the month starting September 24th. Rehearsals will take place from 7 to 8:30 pm at Trinity Lutheran Church 100 North Frederick Street in Cape.
Everyone is welcome. No experience is necessary.
The concerts will be January 13 & 20, 2019.
Past Dates & Times
Monday, Sep 24, 2018, 7:00 pm - 8:30 pm
Monday, Oct 8, 2018, 7:00 pm - 8:30 pm
Monday, Oct 22, 2018, 7:00 pm - 8:30 pm
Monday, Nov 12, 2018, 7:00 pm - 8:30 pm
Monday, Nov 26, 2018, 7:00 pm - 8:30 pm

Map
Trinity Lutheran Church
100 N. Frederick St., Cape Girardeau, MO