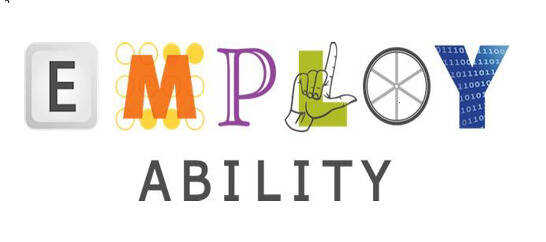 Past:

Employability Summit
Cape Girardeau Public Library
Enriching Lives & Businesses through Inclusion
Join other area employers for a presentation on disability inclusion in the workplace. This is our 2nd annual event and it is designed to dispel myths about hiring individuals with disabilities, provide information regarding community/agency resources, and learn more about inclusive business environments. Participation is free. Breakfast and lunch will be provided through our sponsors.
During this event you will be able to:
•Meet employers with successful inclusive business environments
•Get information from a Labor and Employment Attorney. This attorney focuses her practice on five primary areas. (1) Assisting employers with preparing and implementing sound practices, procedures, and agreements. (2) Conducting employee training on a variety of topics such as harassment, discrimination, FMLA and ADA. (3) Advising Human Resources representatives on day-to-day situations. Examples include: FMLA issues, ADA accommodations, difficult terminations, affirmative action obligations, wage and hour issues, and discrimination and harassment issues. (4) Conducting audits and investigations. This includes conducting Fair Labor Standards Act audits, investigations of employee complaints, and affirmative action audits. (5) Managing litigation when it arises, assisting with investigating and defending Charges of Discrimination, responding to demand letters, assessing the legal strength of a claim or potential claim, and managing the work in a lawsuit.
•Hear from a Senior EEOC Investigator from the St. Louis District Office. This speaker has over 13 years of experience investing allegations of employment discrimination and has investigated complex class and systemic cases as well as egregious single issue cases.
•Learn about the journey to employment from a first person perspective. Our Keynote speaker is a Rehab for the Blind Counselor who also happens to be completely blind himself. He is ready to explain to area employers his journey to employment, hurdles along the way, roadblocks he encountered, ADA questions, employer insurance concerns, his employment success, and how he now works to help others in their employment journey.
•Ask your questions to a panel of experts! We will host a Q&A session so bring your questions with you!
•Come network with other area employers, agencies, and organizations.
•Enjoy three exhibits from the Ability Institute throughout the event.
Please register at this address: https://goo.gl/forms/twuGBlALSunizwOn1
Past Dates & Times
Tuesday, September 25, 2018, 9:30 am - 1:00 pm

Map
Cape Girardeau Public Library
711 N. Clark St., Cape Girardeau, MO