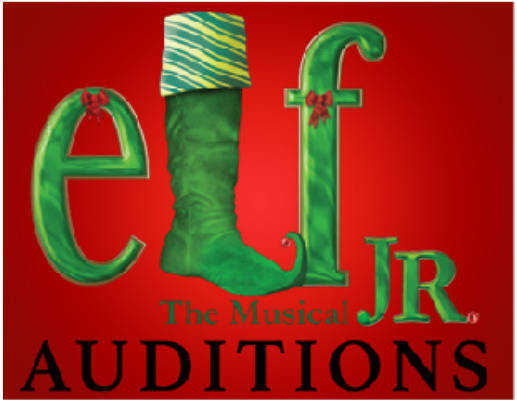 Past:

AUDITIONS - Elf Jr. The Musical - Sikeston Little Theater
Sikeston Little Theater
Sikeston Little Theatre is excited to announce auditions for our Children's Show, "Elf Jr. The Musical".
Auditions will be hosted at Sikeston Little Theatre on Sept. 14th @ 5:30 p.m., 15th @ 5:30 p.m. and 16th @ 2:00 p.m.
Auditions are open to students in 3rd grade through 7th grade.
Please fill out the audition packet before you arrive.
The audition packet has instructions about your audition as well as information about the show and the actor's agreement.
Audition wait times might be long, so bring something with you to keep you occupied.
You can click the link below to get to the audition packet.
https://docs.wixstatic.com/ugd/03e869_6a0d95ba25e440d1a03acda165e38e96.pdf
Past Dates & Times
Friday, September 14, 2018, 5:30 pm
Saturday, September 15, 2018, 5:30 pm
Sunday, September 16, 2018, 2:00 pm

Map
Sikeston Little Theater
506 S. Kingshighway, Sikeston, MO