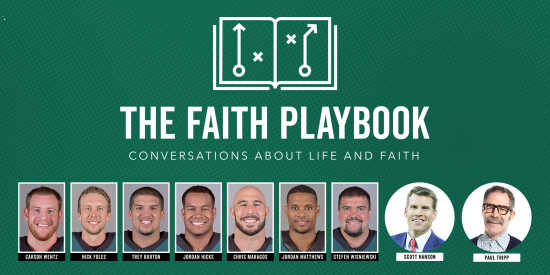 Past:

The Faith Playbook
Cape Bible Chapel
On Sunday, November 11th and Sunday, November 18th - from 6:00 - 8:00 p.m., The Chapel will host a viewing of "The Faith Playbook". This two-part video event features testimonies from professional football players Carson Wentz, Nick Foles and their teammates, and biblical teaching from Dr. Paul David Tripp. The event is free and open to men, women, and age-appropriate children (childcare is not provided).
Registration is requested.
Sign up online at capebiblechapel.org/events.
View a sneak-peek at https://faithplaybook.com/index.html#sneak-peak
Past Dates & Times
Sunday, November 11, 2018, 6:00 pm - 8:00 pm
Sunday, November 18, 2018, 6:00 pm - 8:00 pm

Map
Cape Bible Chapel
2911 Kage Road, Cape Girardeau, MO