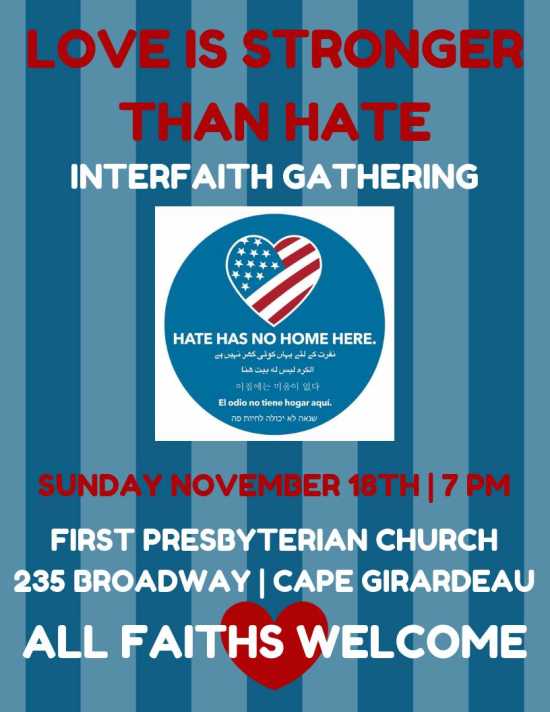 Past:

Love is Stronger Than Hate - Interfaith Gathering
First Presbyterian Church
The community is invited to join faith and other leaders for an evening of togetherness and gratitude. This gathering is a response to the violence against houses of worship and other pillars of the community across our nation in recent times.
We will gather to pray for healing and lift one another from the negativity that has inundated our souls. We share in unity, solidarity, and love for one another; we wish for the community to join us to share in these positive and affirming messages.
First Presbyterian Church, at the corner of Lorimier and Broadway, will host this event that is open to all faiths on Sunday November 18th at 7:00 p.m.
Past Dates & Times
Sunday, November 18, 2018, 7:00 pm

Map
First Presbyterian Church
235 Broadway, Cape Girardeau, MO