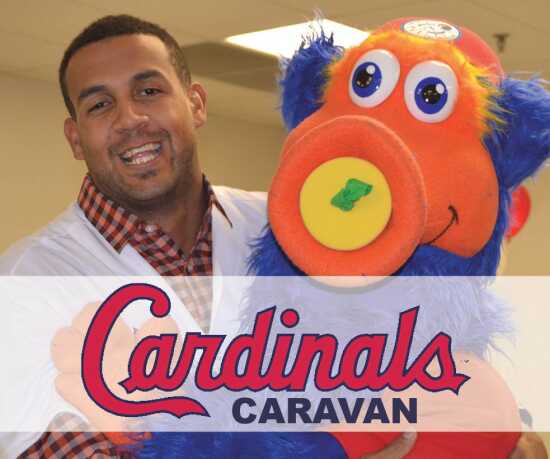 Past:

Cardinals Caravan
Osage Centre
Stop on by the 2019 Cardinals Caravan at the Osage Centre!
Have you ever wanted to meet a St. Louis Cardinals baseball player? Here's your chance! This caravan gives the fans a chance to meet past and present Cardinal players, participate in a Q&A, and get player autographs (for kids only).
The doors open at 4:30 p.m. and the program begins at 5:30 p.m.
Tickets are $6 per person and can be purchased at the A. C. Brase Arena or Osage Centre.
For more information, call 573.339.6342.
Past Dates & Times
Monday, Jan 21, 2019, 5:30 pm - 8:00 pm

Map
Osage Centre
1625 N. Kingshighway St., Cape Girardeau, MO