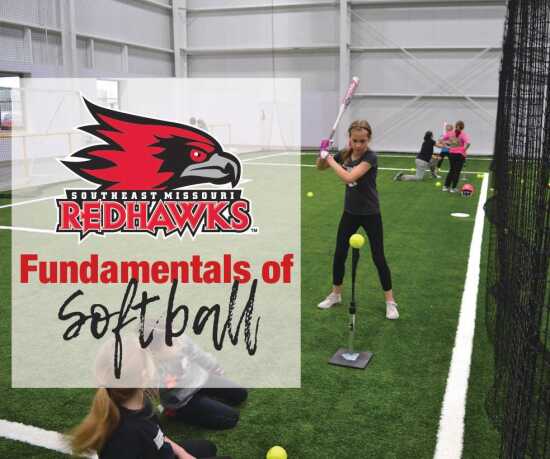 Past:

Fundamentals of Softball with the Redhawks
Cape Girardeau Sportsplex
Spend a morning learning from Division 1 athletes!
The Cape Girardeau SportsPlex will be hosting a FUNdamentals of Softball Clinic with the The Southeast Missouri State University Softball players and coaches.
This clinic is open to girls ages 8-12 and is designed to teach youth more about the game of fast pitch softball.
Participants will receive a t-shirt, but should bring their own gloves and shoes. Limited to 50 participants per session and each participant will receive a t-shirt.
Cost is $25 per person.
Past Dates & Times
Saturday, Jan 19, 2019, 10:00 am - Noon

Map
Cape Girardeau Sportsplex
2526 Jim Drury Way, Cape Girardeau, MO 63701