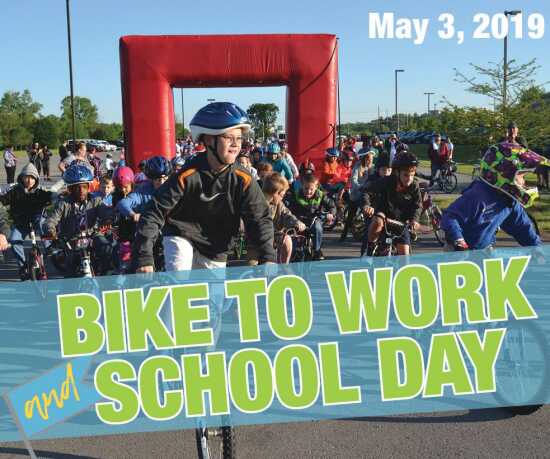 Past:

Bike to Work & School Day
Arena Park
BIKE TO WORK & SCHOOL DAY UPDATE: Due to water covering a portion of the trail, the event has been moved to the Arena Park Tennis Court area for tomorrow, May 3, 2019. Breakfast and event festivities will begin at 6:15 a.m. and the ride will begin at 6:45 a.m. as planned.
The City of Cape Girardeau is celebrating National Bike to Work & School Day 2019! Meet us at the Arena Park tennis court area on May 3 and give up your car for a day of fun physical activity. Event begins at 6:15 a.m. and the ride starts at 6:45 a.m. The event includes: free breakfast, free t-shirts, raffle prizes, bike obstacle course, free helmet and free bike maintenance.
Riders will get a Cape Police ATV Escort!
Past Dates & Times
Friday, May 3, 2019, 6:00 am - 7:30 am

Map
Arena Park
1625 N. Kingshighway St., Cape Girardeau, MO