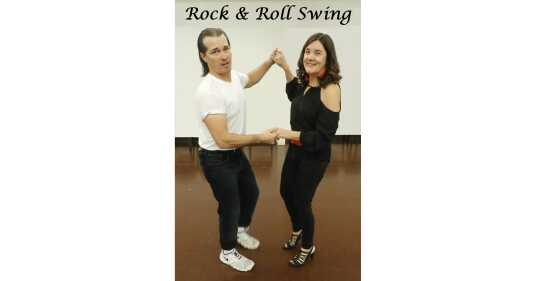 Past:

Swing Dance, with Lesson!
Cape Ballroom at American Legion
Cape Ballroom has a weekly Friday Night Dance, starting with a 1 hour lesson.
This Friday January 11th, learn the rocking rolling East Coast Swing!
The East Coast Swing is a peppy, fun dance with lots of turns and spins.
Lesson from 7:30 to 8:30 p.m., then mixed social dancing until 10:30 p.m.
OPEN MUSIC REQUESTS After 9:30, request the kind of dance you want.
Free snacks, soft drinks, and ice water available. Admission: $5 per person at the door.
Located at the American Legion building, 2731 Thomas Dr., Cape Girardeau, MO 63701.
For more info, contact Dan at (480) 857-7286 or dan@capeballroom.com.
Past Dates & Times
Friday, Jan 11, 2019, 7:30 pm - 10:30 pm

Map
Cape Ballroom at American Legion
2731 Thomas Drive, Cape Girardeau, MO 63701