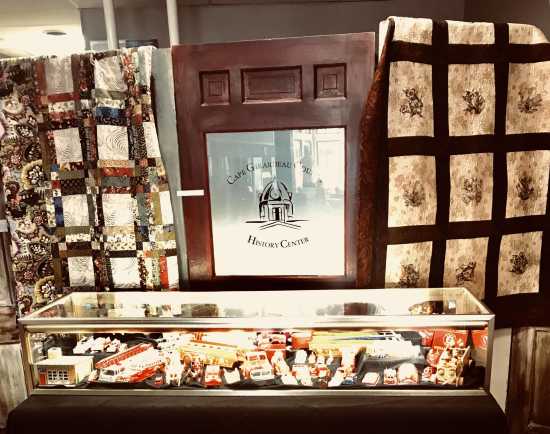 Past:

Cape Girardeau County Historical Society Meeting
Delmonicos Restaurant
Join Us for the Cape Girardeau County Historical Society Meeting, January 25, at the Delmonico's Restaurant Community Room in Jackson. Come early if you want to eat. The meeting starts at 6:15 p.m. Randy Barnhouse will be presenting, "Dear Samuel Clemens: Message in a Bottle." Biennial dues can be paid at the door, $10. Please RSVP to: Wanda Pruitt, cghistorycenter@yahoo.com or leave a message at, 573-979-5170.
Past Dates & Times
Friday, Jan 25, 2019, 6:00 pm

Map
Delmonicos Restaurant
2951 Old Orchard Road, Jackson, Mo.