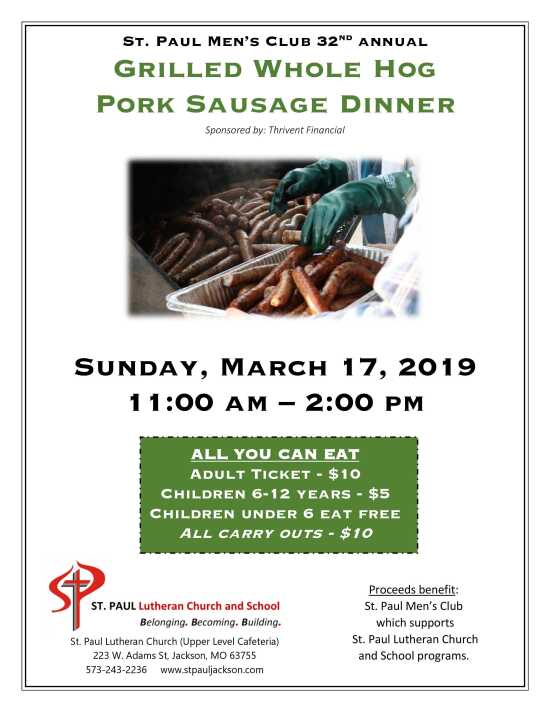 Past:

Men's Club Whole Hog Pork Sausage Dinner
St. Paul Lutheran Church
The 32nd Annual Men's Club WHOLE HOG PORK SAUSAGE DINNER is Sunday, March 17, 11 a.m. to 2 p.m. in the school cafeteria.
Ticket Prices: Adults ($10), Children 6-12 ($5), and children under 6 are free. Carry-outs are available ($10).
Proceeds benefit the St. Paul Men's Club which supports St. Paul Lutheran Church & School programs.
Past Dates & Times
Sunday, Mar 17, 2019, 11:00 am - 2:00 pm

Map
St. Paul Lutheran Church
223 W. Adams St., Jackson, MO