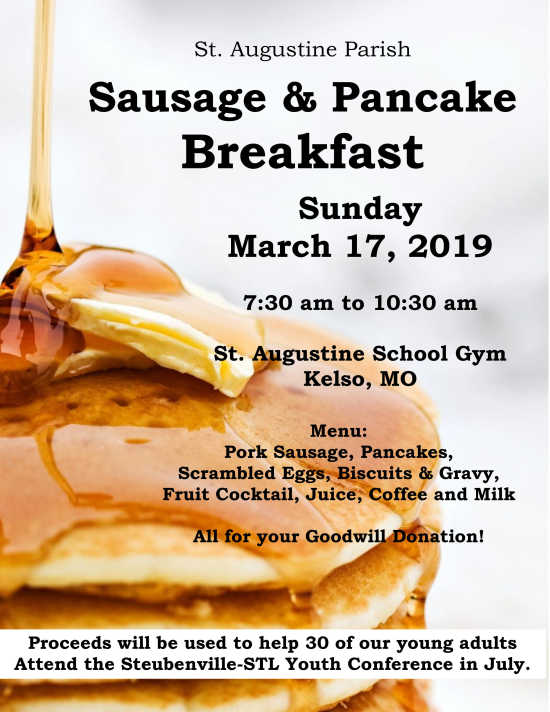 Past:

Pancake and Sausage Breakfast
St. Augustine School
St. Augustine Parish in Kelso will host a Pancake and Sausage Breakfast on Sunday, March 17th in St. Augustine School.
Serving from 7:30 a.m. to 10:30 a.m.
Menu: pork sausage, scrambled eggs, biscuits and gravy, pancakes and fruit cocktail.
All for your goodwill donation.
Proceeds will be used to help send our youth to Steubenville-STL in July.
Past Dates & Times
Sunday, Mar 17, 2019, 7:30 am - 10:30 am

Map
St. Augustine School
230 N. Mesmer St., Kelso MO