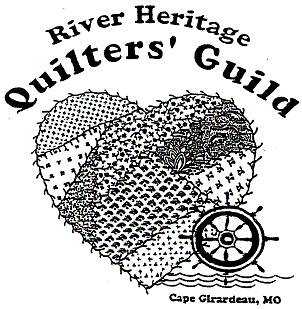 River Heritage Quilters' Guild Monthly Meeting
Monday, December 9, 2019, 6:30 pm - 8:30 pm
LaCroix United Methodist Church
Are you a quilter or interested in learning more about quilting? The River Heritage Quilters' Guild is a group of over 100 quilters, whose talents vary from wonderfully gifted quilt artists to never-ever-quilted-but-I-want-to-learn beginners. We have new members and guests at every meeting, and we all just love to quilt and be with others who share a love of quilting. Each meeting includes a program with guest speaker, block of the month, gadget of the month, door prizes, and show-and-tell. Doors open at 6 p.m. and the meeting starts at 6:30. We hope you'll join us!
Map
LaCroix United Methodist Church
3102 Lexington Ave., Cape Girardeau, Mo.