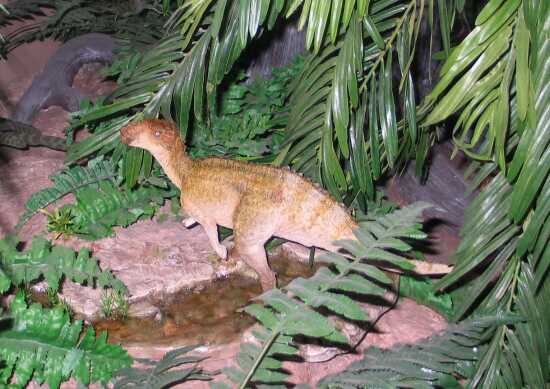 Past:

Bollinger County Museum of Natural History Open Hours
Bollinger County Museum of Natural History
Come explore with us. Discover Southeast Missouri where dinosaurs roamed, man explored, and brother fought brother. Our exhibits feature natural and people history spanning the ages. Step back in time to the age of dinosaurs, explore life on the Trail of Tears, enjoy metal sculptures, paintings and drawings from the Tom Runnels collection, see fossils, wild life taxidermy and much more inside this architectural treasure that is listed on the National Register of Historic Places. Relax in the Discover & Play area and find unique souvenirs and gifts in our Gift Shop.
Like us on Facebook, follow us on Twitter & Pinterest add us on Google+
In case of inclement weather please call ahead to verify museum is open. The museum closes for inclement weather or if Woodland School is closed due to road conditions.
Museum Hours: Every Thursday, Friday, and Saturday 12 p.m.- 4:30 p.m. and the first Sunday of each month 12 p.m.- 4:30 p.m.
Admission: Adults $5 and 17 years and under $2
Past Dates & Times
Thursday, Oct 30, 2014, Noon - 4:30 pm
Friday, Oct 31, 2014, Noon - 4:30 pm
Saturday, Nov 1, 2014, Noon - 4:30 pm
Sunday, Nov 2, 2014, Noon - 4:30 pm
Thursday, Nov 6, 2014, Noon - 4:30 pm
Friday, Nov 7, 2014, Noon - 4:30 pm
Saturday, Nov 8, 2014, Noon - 4:30 pm
Thursday, Nov 13, 2014, Noon - 4:30 pm
Friday, Nov 14, 2014, Noon - 4:30 pm
Saturday, Nov 15, 2014, Noon - 4:30 pm
Thursday, Nov 20, 2014, Noon - 4:30 pm
Friday, Nov 21, 2014, Noon - 4:30 pm
Saturday, Nov 22, 2014, Noon - 4:30 pm
Friday, Nov 28, 2014, Noon - 4:30 pm
Saturday, Nov 29, 2014, Noon - 4:30 pm
Thursday, Dec 4, 2014, Noon - 4:30 pm
Friday, Dec 5, 2014, Noon - 4:30 pm
Saturday, Dec 6, 2014, Noon - 4:30 pm
Sunday, Dec 7, 2014, Noon - 4:30 pm
Thursday, Dec 11, 2014, Noon - 4:30 pm
Friday, Dec 12, 2014, Noon - 4:30 pm
Saturday, Dec 13, 2014, Noon - 4:30 pm
Thursday, Dec 18, 2014, Noon - 4:30 pm
Friday, Dec 19, 2014, Noon - 4:30 pm
Saturday, Dec 20, 2014, Noon - 4:30 pm
Friday, Dec 26, 2014, Noon - 4:30 pm
Saturday, Dec 27, 2014, Noon - 4:30 pm
Thursday, Jan 1, 2015, Noon - 4:30 pm
Friday, Jan 2, 2015, Noon - 4:30 pm
Saturday, Jan 3, 2015, Noon - 4:30 pm
Sunday, Jan 4, 2015, Noon - 4:30 pm
Thursday, Jan 8, 2015, Noon - 4:30 pm
Friday, Jan 9, 2015, Noon - 4:30 pm
Saturday, Jan 10, 2015, Noon - 4:30 pm
Thursday, Jan 15, 2015, Noon - 4:30 pm
Friday, Jan 16, 2015, Noon - 4:30 pm
Saturday, Jan 17, 2015, Noon - 4:30 pm
Thursday, Jan 22, 2015, Noon - 4:30 pm
Friday, Jan 23, 2015, Noon - 4:30 pm
Saturday, Jan 24, 2015, Noon - 4:30 pm
Thursday, Jan 29, 2015, Noon - 4:30 pm
Friday, Jan 30, 2015, Noon - 4:30 pm
Saturday, Jan 31, 2015, Noon - 4:30 pm
Sunday, Feb 1, 2015, Noon - 4:30 pm
Thursday, Feb 5, 2015, Noon - 4:30 pm
Friday, Feb 6, 2015, Noon - 4:30 pm
Saturday, Feb 7, 2015, Noon - 4:30 pm
Thursday, Feb 12, 2015, Noon - 4:30 pm
Friday, Feb 13, 2015, Noon - 4:30 pm
Saturday, Feb 14, 2015, Noon - 4:30 pm
Thursday, Feb 19, 2015, Noon - 4:30 pm
Friday, Feb 20, 2015, Noon - 4:30 pm
Saturday, Feb 21, 2015, Noon - 4:30 pm
Thursday, Feb 26, 2015, Noon - 4:30 pm
Friday, Feb 27, 2015, Noon - 4:30 pm
Saturday, Feb 28, 2015, Noon - 4:30 pm
Sunday, Mar 1, 2015, Noon - 4:30 pm
Thursday, Mar 5, 2015, Noon - 4:30 pm
Friday, Mar 6, 2015, Noon - 4:30 pm
Saturday, Mar 7, 2015, Noon - 4:30 pm
Thursday, Mar 12, 2015, Noon - 4:30 pm
Friday, Mar 13, 2015, Noon - 4:30 pm
Saturday, Mar 14, 2015, Noon - 4:30 pm
Thursday, Mar 19, 2015, Noon - 4:30 pm
Friday, Mar 20, 2015, Noon - 4:30 pm
Saturday, Mar 21, 2015, Noon - 4:30 pm
Thursday, Mar 26, 2015, Noon - 4:30 pm
Friday, Mar 27, 2015, Noon - 4:30 pm
Saturday, Mar 28, 2015, Noon - 4:30 pm
Thursday, Apr 2, 2015, Noon - 4:30 pm
Friday, Apr 3, 2015, Noon - 4:30 pm
Saturday, Apr 4, 2015, Noon - 4:30 pm
Thursday, Apr 9, 2015, Noon - 4:30 pm
Friday, Apr 10, 2015, Noon - 4:30 pm
Saturday, Apr 11, 2015, Noon - 4:30 pm
Thursday, Apr 16, 2015, Noon - 4:30 pm
Friday, Apr 17, 2015, Noon - 4:30 pm
Saturday, Apr 18, 2015, Noon - 4:30 pm
Thursday, Apr 23, 2015, Noon - 4:30 pm
Friday, Apr 24, 2015, Noon - 4:30 pm
Saturday, Apr 25, 2015, Noon - 4:30 pm
Sunday, Apr 26, 2015, Noon - 4:30 pm
Thursday, Apr 30, 2015, Noon - 4:30 pm
Friday, May 1, 2015, Noon - 4:30 pm
Saturday, May 2, 2015, Noon - 4:30 pm
Sunday, May 3, 2015, Noon - 4:30 pm
Thursday, May 7, 2015, Noon - 4:30 pm
Friday, May 8, 2015, Noon - 4:30 pm
Saturday, May 9, 2015, Noon - 4:30 pm
Thursday, May 14, 2015, Noon - 4:30 pm
Friday, May 15, 2015, Noon - 4:30 pm
Saturday, May 16, 2015, Noon - 4:30 pm
Thursday, May 21, 2015, Noon - 4:30 pm
Friday, May 22, 2015, Noon - 4:30 pm
Saturday, May 23, 2015, Noon - 4:30 pm
Thursday, May 28, 2015, Noon - 4:30 pm
Friday, May 29, 2015, Noon - 4:30 pm
Saturday, May 30, 2015, Noon - 4:30 pm
Thursday, Jun 4, 2015, Noon - 4:30 pm
Friday, Jun 5, 2015, Noon - 4:30 pm
Saturday, Jun 6, 2015, Noon - 4:30 pm
Sunday, Jun 7, 2015, Noon - 4:30 pm
Thursday, Jun 11, 2015, Noon - 4:30 pm
Friday, Jun 12, 2015, Noon - 4:30 pm
Saturday, Jun 13, 2015, Noon - 4:30 pm
Thursday, Jun 18, 2015, Noon - 4:30 pm
Friday, Jun 19, 2015, Noon - 4:30 pm
Saturday, Jun 20, 2015, Noon - 4:30 pm
Thursday, Jun 25, 2015, Noon - 4:30 pm
Friday, Jun 26, 2015, Noon - 4:30 pm
Saturday, Jun 27, 2015, Noon - 4:30 pm
Thursday, Jul 2, 2015, Noon - 4:30 pm
Friday, Jul 3, 2015, Noon - 4:30 pm
Saturday, Jul 4, 2015, Noon - 4:30 pm
Sunday, Jul 5, 2015, Noon - 4:30 pm
Thursday, Jul 9, 2015, Noon - 4:30 pm
Friday, Jul 10, 2015, Noon - 4:30 pm
Saturday, Jul 11, 2015, Noon - 4:30 pm
Thursday, Jul 16, 2015, Noon - 4:30 pm
Friday, Jul 17, 2015, Noon - 4:30 pm
Saturday, Jul 18, 2015, Noon - 4:30 pm
Thursday, Jul 23, 2015, Noon - 4:30 pm
Friday, Jul 24, 2015, Noon - 4:30 pm
Saturday, Jul 25, 2015, Noon - 4:30 pm
Thursday, Jul 30, 2015, Noon - 4:30 pm
Friday, Jul 31, 2015, Noon - 4:30 pm
Saturday, Aug 1, 2015, Noon - 4:30 pm
Sunday, Aug 2, 2015, Noon - 4:30 pm
Thursday, Aug 6, 2015, Noon - 4:30 pm
Friday, Aug 7, 2015, Noon - 4:30 pm
Saturday, Aug 8, 2015, Noon - 4:30 pm
Friday, Aug 14, 2015, Noon - 4:30 pm
Saturday, Aug 15, 2015, Noon - 4:30 pm
Thursday, Aug 20, 2015, Noon - 4:30 pm
Friday, Aug 21, 2015, Noon - 4:30 pm
Saturday, Aug 22, 2015, Noon - 4:30 pm
Thursday, Aug 27, 2015, Noon - 4:30 pm
Friday, Aug 28, 2015, Noon - 4:30 pm
Saturday, Aug 29, 2015, Noon - 4:30 pm
Thursday, Sep 3, 2015, Noon - 4:30 pm
Friday, Sep 4, 2015, Noon - 4:30 pm
Saturday, Sep 5, 2015, Noon - 4:30 pm
Sunday, Sep 6, 2015, Noon - 4:30 pm
Thursday, Sep 10, 2015, Noon - 4:30 pm
Friday, Sep 11, 2015, Noon - 4:30 pm
Saturday, Sep 12, 2015, Noon - 4:30 pm
Thursday, Sep 17, 2015, Noon - 4:30 pm
Friday, Sep 18, 2015, Noon - 4:30 pm
Saturday, Sep 19, 2015, Noon - 4:30 pm
Thursday, Sep 24, 2015, Noon - 4:30 pm
Friday, Sep 25, 2015, Noon - 4:30 pm
Saturday, Sep 26, 2015, Noon - 4:30 pm
Sunday, Sep 27, 2015, Noon - 4:30 pm
Thursday, Oct 1, 2015, Noon - 4:30 pm
Friday, Oct 2, 2015, Noon - 4:30 pm
Saturday, Oct 3, 2015, Noon - 4:30 pm
Sunday, Oct 4, 2015, Noon - 4:30 pm
Thursday, Oct 8, 2015, Noon - 4:30 pm
Friday, Oct 9, 2015, Noon - 4:30 pm
Saturday, Oct 10, 2015, Noon - 4:30 pm
Thursday, Oct 15, 2015, Noon - 4:30 pm
Friday, Oct 16, 2015, Noon - 4:30 pm
Saturday, Oct 17, 2015, Noon - 4:30 pm
Thursday, Oct 22, 2015, Noon - 4:30 pm
Friday, Oct 23, 2015, Noon - 4:30 pm
Saturday, Oct 24, 2015, Noon - 4:30 pm
Thursday, Oct 29, 2015, Noon - 4:30 pm
Friday, Oct 30, 2015, Noon - 4:30 pm
Saturday, Oct 31, 2015, Noon - 4:30 pm
Sunday, Nov 1, 2015, Noon - 4:30 pm
Thursday, Nov 5, 2015, Noon - 4:30 pm
Friday, Nov 6, 2015, Noon - 4:30 pm
Saturday, Nov 7, 2015, Noon - 4:30 pm
Thursday, Nov 12, 2015, Noon - 4:30 pm
Friday, Nov 13, 2015, Noon - 4:30 pm
Saturday, Nov 14, 2015, Noon - 4:30 pm
Thursday, Nov 19, 2015, Noon - 4:30 pm
Friday, Nov 20, 2015, Noon - 4:30 pm
Saturday, Nov 21, 2015, Noon - 4:30 pm
Friday, Nov 27, 2015, Noon - 4:30 pm
Saturday, Nov 28, 2015, Noon - 4:30 pm
Thursday, Dec 3, 2015, Noon - 4:30 pm
Friday, Dec 4, 2015, Noon - 4:30 pm
Saturday, Dec 5, 2015, Noon - 4:30 pm
Sunday, Dec 6, 2015, Noon - 4:30 pm
Thursday, Dec 10, 2015, Noon - 4:30 pm
Friday, Dec 11, 2015, Noon - 4:30 pm
Saturday, Dec 12, 2015, Noon - 4:30 pm
Thursday, Dec 17, 2015, Noon - 4:30 pm
Friday, Dec 18, 2015, Noon - 4:30 pm
Saturday, Dec 19, 2015, Noon - 4:30 pm
Thursday, Dec 24, 2015, Noon - 4:30 pm
Saturday, Dec 26, 2015, Noon - 4:30 pm
Thursday, Dec 31, 2015, Noon - 4:30 pm
Friday, Jan 1, 2016, Noon - 4:30 pm
Saturday, Jan 2, 2016, Noon - 4:30 pm
Sunday, Jan 3, 2016, Noon - 4:30 pm
Thursday, Jan 7, 2016, Noon - 4:30 pm
Friday, Jan 8, 2016, Noon - 4:30 pm
Saturday, Jan 9, 2016, Noon - 4:30 pm
Thursday, Jan 14, 2016, Noon - 4:30 pm
Friday, Jan 15, 2016, Noon - 4:30 pm
Saturday, Jan 16, 2016, Noon - 4:30 pm
Thursday, Jan 21, 2016, Noon - 4:30 pm
Friday, Jan 22, 2016, Noon - 4:30 pm
Saturday, Jan 23, 2016, Noon - 4:30 pm
Thursday, Jan 28, 2016, Noon - 4:30 pm
Friday, Jan 29, 2016, Noon - 4:30 pm
Saturday, Jan 30, 2016, Noon - 4:30 pm
Thursday, Feb 4, 2016, Noon - 4:30 pm
Friday, Feb 5, 2016, Noon - 4:30 pm
Saturday, Feb 6, 2016, Noon - 4:30 pm
Sunday, Feb 7, 2016, Noon - 4:30 pm
Thursday, Mar 3, 2016, Noon - 4:30 pm
Friday, Mar 4, 2016, Noon - 4:30 pm
Saturday, Mar 5, 2016, Noon - 4:30 pm
Sunday, Mar 6, 2016, Noon - 4:30 pm
Thursday, Mar 10, 2016, Noon - 4:30 pm
Friday, Mar 11, 2016, Noon - 4:30 pm
Saturday, Mar 12, 2016, Noon - 4:30 pm
Thursday, Mar 17, 2016, Noon - 4:30 pm
Friday, Mar 18, 2016, Noon - 4:30 pm
Saturday, Mar 19, 2016, Noon - 4:30 pm
Thursday, Mar 24, 2016, Noon - 4:30 pm
Friday, Mar 25, 2016, Noon - 4:30 pm
Saturday, Mar 26, 2016, Noon - 4:30 pm
Thursday, Mar 31, 2016, Noon - 4:30 pm
Friday, Apr 1, 2016, Noon - 4:30 pm
Saturday, Apr 2, 2016, Noon - 4:30 pm
Sunday, Apr 3, 2016, Noon - 4:30 pm
Thursday, Apr 7, 2016, Noon - 4:30 pm
Friday, Apr 8, 2016, Noon - 4:30 pm
Saturday, Apr 9, 2016, Noon - 4:30 pm
Thursday, Apr 14, 2016, Noon - 4:30 pm
Friday, Apr 15, 2016, Noon - 4:30 pm
Saturday, Apr 16, 2016, Noon - 4:30 pm
Thursday, Apr 21, 2016, Noon - 4:30 pm
Friday, Apr 22, 2016, Noon - 4:30 pm
Saturday, Apr 23, 2016, Noon - 4:30 pm
Thursday, Apr 28, 2016, Noon - 4:30 pm
Friday, Apr 29, 2016, Noon - 4:30 pm
Saturday, Apr 30, 2016, Noon - 4:30 pm
Sunday, May 1, 2016, Noon - 4:30 pm
Thursday, May 5, 2016, Noon - 4:30 pm
Friday, May 6, 2016, Noon - 4:30 pm
Saturday, May 7, 2016, Noon - 4:30 pm
Thursday, May 12, 2016, Noon - 4:30 pm
Friday, May 13, 2016, Noon - 4:30 pm
Saturday, May 14, 2016, Noon - 4:30 pm
Thursday, May 19, 2016, Noon - 4:30 pm
Friday, May 20, 2016, Noon - 4:30 pm
Saturday, May 21, 2016, Noon - 4:30 pm
Thursday, May 26, 2016, Noon - 4:30 pm
Friday, May 27, 2016, Noon - 4:30 pm
Saturday, May 28, 2016, Noon - 4:30 pm
Thursday, Jun 2, 2016, Noon - 4:30 pm
Friday, Jun 3, 2016, Noon - 4:30 pm
Saturday, Jun 4, 2016, Noon - 4:30 pm
Sunday, Jun 5, 2016, Noon - 4:30 pm
Thursday, Jun 9, 2016, Noon - 4:30 pm
Friday, Jun 10, 2016, Noon - 4:30 pm
Saturday, Jun 11, 2016, Noon - 4:30 pm
Thursday, Jun 16, 2016, Noon - 4:30 pm
Friday, Jun 17, 2016, Noon - 4:30 pm
Saturday, Jun 18, 2016, Noon - 4:30 pm
Thursday, Jun 23, 2016, Noon - 4:30 pm
Friday, Jun 24, 2016, Noon - 4:30 pm
Saturday, Jun 25, 2016, Noon - 4:30 pm
Thursday, Jun 30, 2016, Noon - 4:30 pm
Friday, Jul 1, 2016, Noon - 4:30 pm
Saturday, Jul 2, 2016, Noon - 4:30 pm
Sunday, Jul 3, 2016, Noon - 4:30 pm
Thursday, Jul 7, 2016, Noon - 4:30 pm
Friday, Jul 8, 2016, Noon - 4:30 pm
Saturday, Jul 9, 2016, Noon - 4:30 pm
Thursday, Jul 14, 2016, Noon - 4:30 pm
Friday, Jul 15, 2016, Noon - 4:30 pm
Saturday, Jul 16, 2016, Noon - 4:30 pm
Thursday, Jul 21, 2016, Noon - 4:30 pm
Friday, Jul 22, 2016, Noon - 4:30 pm
Saturday, Jul 23, 2016, Noon - 4:30 pm
Thursday, Jul 28, 2016, Noon - 4:30 pm
Friday, Jul 29, 2016, Noon - 4:30 pm
Saturday, Jul 30, 2016, Noon - 4:30 pm
Thursday, Aug 4, 2016, Noon - 4:30 pm
Friday, Aug 5, 2016, Noon - 4:30 pm
Saturday, Aug 6, 2016, Noon - 4:30 pm
Sunday, Aug 7, 2016, Noon - 4:30 pm
Thursday, Aug 11, 2016, Noon - 4:30 pm
Friday, Aug 12, 2016, Noon - 4:30 pm
Saturday, Aug 13, 2016, Noon - 4:30 pm
Thursday, Aug 18, 2016, Noon - 4:30 pm
Friday, Aug 19, 2016, Noon - 4:30 pm
Saturday, Aug 20, 2016, Noon - 4:30 pm
Thursday, Aug 25, 2016, Noon - 4:30 pm
Friday, Aug 26, 2016, Noon - 4:30 pm
Saturday, Aug 27, 2016, Noon - 4:30 pm
Thursday, Sep 1, 2016, Noon - 4:30 pm
Friday, Sep 2, 2016, Noon - 4:30 pm
Saturday, Sep 3, 2016, Noon - 4:30 pm
Sunday, Sep 4, 2016, Noon - 4:30 pm
Thursday, Sep 8, 2016, Noon - 4:30 pm
Friday, Sep 9, 2016, Noon - 4:30 pm
Saturday, Sep 10, 2016, Noon - 4:30 pm
Thursday, Sep 15, 2016, Noon - 4:30 pm
Friday, Sep 16, 2016, Noon - 4:30 pm
Saturday, Sep 17, 2016, Noon - 4:30 pm
Thursday, Sep 22, 2016, Noon - 4:30 pm
Friday, Sep 23, 2016, Noon - 4:30 pm
Saturday, Sep 24, 2016, Noon - 4:30 pm
Sunday, Sep 25, 2016, Noon - 4:30 pm
Thursday, Sep 29, 2016, Noon - 4:30 pm
Friday, Sep 30, 2016, Noon - 4:30 pm
Saturday, Oct 1, 2016, Noon - 4:30 pm
Sunday, Oct 2, 2016, Noon - 4:30 pm
Thursday, Oct 6, 2016, Noon - 4:30 pm
Friday, Oct 7, 2016, Noon - 4:30 pm
Saturday, Oct 8, 2016, Noon - 4:30 pm
Thursday, Oct 13, 2016, Noon - 4:30 pm
Friday, Oct 14, 2016, Noon - 4:30 pm
Saturday, Oct 15, 2016, Noon - 4:30 pm
Thursday, Oct 20, 2016, Noon - 4:30 pm
Friday, Oct 21, 2016, Noon - 4:30 pm
Saturday, Oct 22, 2016, Noon - 4:30 pm
Thursday, Oct 27, 2016, Noon - 4:30 pm
Friday, Oct 28, 2016, Noon - 4:30 pm
Saturday, Oct 29, 2016, Noon - 4:30 pm
Thursday, Nov 3, 2016, Noon - 4:30 pm
Friday, Nov 4, 2016, Noon - 4:30 pm
Saturday, Nov 5, 2016, Noon - 4:30 pm
Sunday, Nov 6, 2016, Noon - 4:30 pm
Thursday, Nov 10, 2016, Noon - 4:30 pm
Friday, Nov 11, 2016, Noon - 4:30 pm
Saturday, Nov 12, 2016, Noon - 4:30 pm
Thursday, Nov 17, 2016, Noon - 4:30 pm
Friday, Nov 18, 2016, Noon - 4:30 pm
Saturday, Nov 19, 2016, Noon - 4:30 pm
Friday, Nov 25, 2016, Noon - 4:30 pm
Saturday, Nov 26, 2016, Noon - 4:30 pm
Thursday, Dec 1, 2016, Noon - 4:30 pm
Friday, Dec 2, 2016, Noon - 4:30 pm
Saturday, Dec 3, 2016, Noon - 4:30 pm
Sunday, Dec 4, 2016, Noon - 4:30 pm
Thursday, Dec 8, 2016, Noon - 4:30 pm
Friday, Dec 9, 2016, Noon - 4:30 pm
Saturday, Dec 10, 2016, Noon - 4:30 pm
Thursday, Dec 15, 2016, Noon - 4:30 pm
Friday, Dec 16, 2016, Noon - 4:30 pm
Saturday, Dec 17, 2016, Noon - 4:30 pm
Thursday, Dec 22, 2016, Noon - 4:30 pm
Friday, Dec 23, 2016, Noon - 4:30 pm
Saturday, Dec 24, 2016, Noon - 3:00 pm
Thursday, Dec 29, 2016, Noon - 4:30 pm
Friday, Dec 30, 2016, Noon - 4:30 pm
Saturday, Dec 31, 2016, Noon - 4:30 pm
Sunday, Jan 1, 2017, Noon - 4:30 pm
Thursday, Jan 5, 2017, Noon - 4:30 pm
Friday, Jan 6, 2017, Noon - 4:30 pm
Saturday, Jan 7, 2017, Noon - 4:30 pm
Thursday, Jan 12, 2017, Noon - 4:30 pm
Friday, Jan 13, 2017, Noon - 4:30 pm
Saturday, Jan 14, 2017, Noon - 4:30 pm
Thursday, Jan 19, 2017, Noon - 4:30 pm
Friday, Jan 20, 2017, Noon - 4:30 pm
Saturday, Jan 21, 2017, Noon - 4:30 pm
Thursday, Jan 26, 2017, Noon - 4:30 pm
Friday, Jan 27, 2017, Noon - 4:30 pm
Saturday, Jan 28, 2017, Noon - 4:30 pm
Thursday, Feb 2, 2017, Noon - 4:30 pm
Friday, Feb 3, 2017, Noon - 4:30 pm
Saturday, Feb 4, 2017, Noon - 4:30 pm
Sunday, Feb 5, 2017, Noon - 4:30 pm
Thursday, Feb 9, 2017, Noon - 4:30 pm
Friday, Feb 10, 2017, Noon - 4:30 pm
Saturday, Feb 11, 2017, Noon - 4:30 pm
Thursday, Feb 16, 2017, Noon - 4:30 pm
Friday, Feb 17, 2017, Noon - 4:30 pm
Saturday, Feb 18, 2017, Noon - 4:30 pm
Thursday, Feb 23, 2017, Noon - 4:30 pm
Friday, Feb 24, 2017, Noon - 4:30 pm
Saturday, Feb 25, 2017, Noon - 4:30 pm
Thursday, Mar 2, 2017, Noon - 4:30 pm
Friday, Mar 3, 2017, Noon - 4:30 pm
Saturday, Mar 4, 2017, Noon - 4:30 pm
Sunday, Mar 5, 2017, Noon - 4:30 pm
Thursday, Mar 9, 2017, Noon - 4:30 pm
Friday, Mar 10, 2017, Noon - 4:30 pm
Saturday, Mar 11, 2017, Noon - 4:30 pm
Thursday, Mar 16, 2017, Noon - 4:30 pm
Friday, Mar 17, 2017, Noon - 4:30 pm
Saturday, Mar 18, 2017, Noon - 4:30 pm
Thursday, Mar 23, 2017, Noon - 4:30 pm
Friday, Mar 24, 2017, Noon - 4:30 pm
Saturday, Mar 25, 2017, Noon - 4:30 pm
Thursday, Mar 30, 2017, Noon - 4:30 pm
Friday, Mar 31, 2017, Noon - 4:30 pm
Saturday, Apr 1, 2017, Noon - 4:30 pm
Sunday, Apr 2, 2017, Noon - 4:30 pm
Thursday, Apr 6, 2017, Noon - 4:30 pm
Friday, Apr 7, 2017, Noon - 4:30 pm
Saturday, Apr 8, 2017, Noon - 4:30 pm
Thursday, Apr 13, 2017, Noon - 4:30 pm
Friday, Apr 14, 2017, Noon - 4:30 pm
Saturday, Apr 15, 2017, Noon - 4:30 pm
Thursday, Apr 20, 2017, Noon - 4:30 pm
Friday, Apr 21, 2017, Noon - 4:30 pm
Saturday, Apr 22, 2017, Noon - 4:30 pm
Sunday, Apr 23, 2017, Noon - 4:30 pm
Thursday, Apr 27, 2017, Noon - 4:30 pm
Friday, Apr 28, 2017, Noon - 4:30 pm
Saturday, Apr 29, 2017, Noon - 4:30 pm
Thursday, May 4, 2017, Noon - 4:30 pm
Friday, May 5, 2017, Noon - 4:30 pm
Saturday, May 6, 2017, Noon - 4:30 pm
Sunday, May 7, 2017, Noon - 4:30 pm
Thursday, May 11, 2017, Noon - 4:30 pm
Friday, May 12, 2017, Noon - 4:30 pm
Saturday, May 13, 2017, Noon - 4:30 pm
Thursday, May 18, 2017, Noon - 4:30 pm
Friday, May 19, 2017, Noon - 4:30 pm
Saturday, May 20, 2017, Noon - 4:30 pm
Thursday, May 25, 2017, Noon - 4:30 pm
Friday, May 26, 2017, Noon - 4:30 pm
Saturday, May 27, 2017, Noon - 4:30 pm
Thursday, Jun 1, 2017, Noon - 4:30 pm
Friday, Jun 2, 2017, Noon - 4:30 pm
Saturday, Jun 3, 2017, Noon - 4:30 pm
Sunday, Jun 4, 2017, Noon - 4:30 pm
Thursday, Jun 8, 2017, Noon - 4:30 pm
Friday, Jun 9, 2017, Noon - 4:30 pm
Saturday, Jun 10, 2017, Noon - 4:30 pm
Thursday, Jun 15, 2017, Noon - 4:30 pm
Friday, Jun 16, 2017, Noon - 4:30 pm
Saturday, Jun 17, 2017, Noon - 4:30 pm
Thursday, Jun 22, 2017, Noon - 4:30 pm
Friday, Jun 23, 2017, Noon - 4:30 pm
Saturday, Jun 24, 2017, Noon - 4:30 pm
Thursday, Jun 29, 2017, Noon - 4:30 pm
Friday, Jun 30, 2017, Noon - 4:30 pm
Saturday, Jul 1, 2017, Noon - 4:30 pm
Sunday, Jul 2, 2017, Noon - 4:30 pm
Thursday, Jul 6, 2017, Noon - 4:30 pm
Friday, Jul 7, 2017, Noon - 4:30 pm
Saturday, Jul 8, 2017, Noon - 4:30 pm
Thursday, Jul 13, 2017, Noon - 4:30 pm
Friday, Jul 14, 2017, Noon - 4:30 pm
Saturday, Jul 15, 2017, Noon - 4:30 pm
Thursday, Jul 20, 2017, Noon - 4:30 pm
Friday, Jul 21, 2017, Noon - 4:30 pm
Saturday, Jul 22, 2017, Noon - 4:30 pm
Thursday, Jul 27, 2017, Noon - 4:30 pm
Friday, Jul 28, 2017, Noon - 4:30 pm
Saturday, Jul 29, 2017, Noon - 4:30 pm
Thursday, Aug 3, 2017, Noon - 4:30 pm
Friday, Aug 4, 2017, Noon - 4:30 pm
Saturday, Aug 5, 2017, Noon - 4:30 pm
Sunday, Aug 6, 2017, Noon - 4:30 pm
Thursday, Aug 10, 2017, Noon - 4:30 pm
Friday, Aug 11, 2017, Noon - 4:30 pm
Saturday, Aug 12, 2017, Noon - 4:30 pm
Thursday, Aug 17, 2017, Noon - 4:30 pm
Friday, Aug 18, 2017, Noon - 4:30 pm
Saturday, Aug 19, 2017, Noon - 4:30 pm
Thursday, Aug 24, 2017, Noon - 4:30 pm
Friday, Aug 25, 2017, Noon - 4:30 pm
Saturday, Aug 26, 2017, Noon - 4:30 pm
Thursday, Aug 31, 2017, Noon - 4:30 pm
Friday, Sep 1, 2017, Noon - 4:30 pm
Saturday, Sep 2, 2017, Noon - 4:30 pm
Sunday, Sep 3, 2017, Noon - 4:30 pm
Thursday, Sep 7, 2017, Noon - 4:30 pm
Friday, Sep 8, 2017, Noon - 4:30 pm
Saturday, Sep 9, 2017, Noon - 4:30 pm
Thursday, Sep 14, 2017, Noon - 4:30 pm
Friday, Sep 15, 2017, Noon - 4:30 pm
Saturday, Sep 16, 2017, Noon - 4:30 pm
Thursday, Sep 21, 2017, Noon - 4:30 pm
Friday, Sep 22, 2017, Noon - 4:30 pm
Saturday, Sep 23, 2017, Noon - 4:30 pm
Sunday, Sep 24, 2017, Noon - 4:30 pm
Thursday, Sep 28, 2017, Noon - 4:30 pm
Friday, Sep 29, 2017, Noon - 4:30 pm
Saturday, Sep 30, 2017, Noon - 4:30 pm
Sunday, Oct 1, 2017, Noon - 4:30 pm
Thursday, Oct 5, 2017, Noon - 4:30 pm
Friday, Oct 6, 2017, Noon - 4:30 pm
Saturday, Oct 7, 2017, Noon - 4:30 pm
Thursday, Oct 12, 2017, Noon - 4:30 pm
Friday, Oct 13, 2017, Noon - 4:30 pm
Saturday, Oct 14, 2017, Noon - 4:30 pm
Thursday, Oct 19, 2017, Noon - 4:30 pm
Friday, Oct 20, 2017, Noon - 4:30 pm
Saturday, Oct 21, 2017, Noon - 4:30 pm
Thursday, Oct 26, 2017, Noon - 4:30 pm
Friday, Oct 27, 2017, Noon - 4:30 pm
Saturday, Oct 28, 2017, Noon - 4:30 pm
Thursday, Nov 2, 2017, Noon - 4:30 pm
Friday, Nov 3, 2017, Noon - 4:30 pm
Saturday, Nov 4, 2017, Noon - 4:30 pm
Sunday, Nov 5, 2017, Noon - 4:30 pm
Thursday, Nov 9, 2017, Noon - 4:30 pm
Friday, Nov 10, 2017, Noon - 4:30 pm
Saturday, Nov 11, 2017, Noon - 4:30 pm
Thursday, Nov 16, 2017, Noon - 4:30 pm
Friday, Nov 17, 2017, Noon - 4:30 pm
Saturday, Nov 18, 2017, Noon - 4:30 pm
Friday, Nov 24, 2017, Noon - 4:30 pm
Saturday, Nov 25, 2017, Noon - 4:30 pm
Thursday, Nov 30, 2017, Noon - 4:30 pm
Friday, Dec 1, 2017, Noon - 4:30 pm
Saturday, Dec 2, 2017, Noon - 4:30 pm
Sunday, Dec 3, 2017, Noon - 4:30 pm
Thursday, Dec 7, 2017, Noon - 4:30 pm
Friday, Dec 8, 2017, Noon - 4:30 pm
Saturday, Dec 9, 2017, Noon - 4:30 pm
Thursday, Dec 14, 2017, Noon - 4:30 pm
Friday, Dec 15, 2017, Noon - 4:30 pm
Saturday, Dec 16, 2017, Noon - 4:30 pm
Thursday, Dec 21, 2017, Noon - 4:30 pm
Friday, Dec 22, 2017, Noon - 4:30 pm
Saturday, Dec 23, 2017, Noon - 4:30 pm
Thursday, Dec 28, 2017, Noon - 4:30 pm
Friday, Dec 29, 2017, Noon - 4:30 pm
Saturday, Dec 30, 2017, Noon - 4:30 pm
Thursday, Jan 4, 2018, Noon - 4:30 pm
Friday, Jan 5, 2018, Noon - 4:30 pm
Saturday, Jan 6, 2018, Noon - 4:30 pm
Saturday, Apr 28, 2018, Noon - 4:30 pm
Sunday, Apr 29, 2018, Noon - 4:30 pm
Thursday, May 3, 2018, Noon - 4:30 pm
Friday, May 4, 2018, Noon - 4:30 pm
Saturday, May 5, 2018, Noon - 4:30 pm
Sunday, May 6, 2018, Noon - 4:30 pm
Thursday, May 10, 2018, Noon - 4:30 pm
Friday, May 11, 2018, Noon - 4:30 pm
Saturday, May 12, 2018, Noon - 4:30 pm
Thursday, May 17, 2018, Noon - 4:30 pm
Friday, May 18, 2018, Noon - 4:30 pm
Saturday, May 19, 2018, Noon - 4:30 pm
Thursday, May 24, 2018, Noon - 4:30 pm
Friday, May 25, 2018, Noon - 4:30 pm
Saturday, May 26, 2018, Noon - 4:30 pm
Thursday, May 31, 2018, Noon - 4:30 pm
Friday, Jun 1, 2018, Noon - 4:30 pm
Saturday, Jun 2, 2018, Noon - 4:30 pm
Sunday, Jun 3, 2018, Noon - 4:30 pm
Thursday, Jun 7, 2018, Noon - 4:30 pm
Friday, Jun 8, 2018, Noon - 4:30 pm
Saturday, Jun 9, 2018, Noon - 4:30 pm
Thursday, Jun 14, 2018, Noon - 4:30 pm
Friday, Jun 15, 2018, Noon - 4:30 pm
Saturday, Jun 16, 2018, Noon - 4:30 pm
Thursday, Jun 21, 2018, Noon - 4:30 pm
Friday, Jun 22, 2018, Noon - 4:30 pm
Saturday, Jun 23, 2018, Noon - 4:30 pm
Thursday, Jun 28, 2018, Noon - 4:30 pm
Friday, Jun 29, 2018, Noon - 4:30 pm
Saturday, Jun 30, 2018, Noon - 4:30 pm
Sunday, Jul 1, 2018, Noon - 4:30 pm
Thursday, Jul 5, 2018, Noon - 4:30 pm
Friday, Jul 6, 2018, Noon - 4:30 pm
Saturday, Jul 7, 2018, Noon - 4:30 pm
Thursday, Jul 12, 2018, Noon - 4:30 pm
Friday, Jul 13, 2018, Noon - 4:30 pm
Saturday, Jul 14, 2018, Noon - 4:30 pm
Thursday, Jul 19, 2018, Noon - 4:30 pm
Friday, Jul 20, 2018, Noon - 4:30 pm
Saturday, Jul 21, 2018, Noon - 4:30 pm
Thursday, Jul 26, 2018, Noon - 4:30 pm
Friday, Jul 27, 2018, Noon - 4:30 pm
Saturday, Jul 28, 2018, Noon - 4:30 pm
Thursday, Aug 2, 2018, Noon - 4:30 pm
Friday, Aug 3, 2018, Noon - 4:30 pm
Saturday, Aug 4, 2018, Noon - 4:30 pm
Sunday, Aug 5, 2018, Noon - 4:30 pm
Thursday, Aug 9, 2018, Noon - 4:30 pm
Friday, Aug 10, 2018, Noon - 4:30 pm
Saturday, Aug 11, 2018, Noon - 4:30 pm
Thursday, Aug 16, 2018, Noon - 4:30 pm
Friday, Aug 17, 2018, Noon - 4:30 pm
Saturday, Aug 18, 2018, Noon - 4:30 pm
Thursday, Aug 23, 2018, Noon - 4:30 pm
Friday, Aug 24, 2018, Noon - 4:30 pm
Saturday, Aug 25, 2018, Noon - 4:30 pm
Thursday, Aug 30, 2018, Noon - 4:30 pm
Friday, Aug 31, 2018, Noon - 4:30 pm
Saturday, Sep 1, 2018, Noon - 4:30 pm
Sunday, Sep 2, 2018, Noon - 4:30 pm
Thursday, Sep 6, 2018, Noon - 4:30 pm
Friday, Sep 7, 2018, Noon - 4:30 pm
Saturday, Sep 8, 2018, Noon - 4:30 pm
Thursday, Sep 13, 2018, Noon - 4:30 pm
Friday, Sep 14, 2018, Noon - 4:30 pm
Saturday, Sep 15, 2018, Noon - 4:30 pm
Thursday, Sep 20, 2018, Noon - 4:30 pm
Friday, Sep 21, 2018, Noon - 4:30 pm
Saturday, Sep 22, 2018, Noon - 4:30 pm
Thursday, Sep 27, 2018, Noon - 4:30 pm
Friday, Sep 28, 2018, Noon - 4:30 pm
Saturday, Sep 29, 2018, Noon - 4:30 pm
Sunday, Sep 30, 2018, Noon - 4:30 pm
Thursday, Oct 4, 2018, Noon - 4:30 pm
Friday, Oct 5, 2018, Noon - 4:30 pm
Saturday, Oct 6, 2018, Noon - 4:30 pm
Sunday, Oct 7, 2018, Noon - 4:30 pm
Thursday, Oct 11, 2018, Noon - 4:30 pm
Friday, Oct 12, 2018, Noon - 4:30 pm
Saturday, Oct 13, 2018, Noon - 4:30 pm
Thursday, Oct 18, 2018, Noon - 4:30 pm
Friday, Oct 19, 2018, Noon - 4:30 pm
Saturday, Oct 20, 2018, Noon - 4:30 pm
Thursday, Oct 25, 2018, Noon - 4:30 pm
Friday, Oct 26, 2018, Noon - 4:30 pm
Saturday, Oct 27, 2018, Noon - 4:30 pm
Thursday, Nov 1, 2018, Noon - 4:30 pm
Friday, Nov 2, 2018, Noon - 4:30 pm
Saturday, Nov 3, 2018, Noon - 4:30 pm
Sunday, Nov 4, 2018, Noon - 4:30 pm
Thursday, Nov 8, 2018, Noon - 4:30 pm
Friday, Nov 9, 2018, Noon - 4:30 pm
Saturday, Nov 10, 2018, Noon - 4:30 pm
Thursday, Nov 15, 2018, Noon - 4:30 pm
Friday, Nov 16, 2018, Noon - 4:30 pm
Saturday, Nov 17, 2018, Noon - 4:30 pm
Friday, Nov 23, 2018, Noon - 4:30 pm
Saturday, Nov 24, 2018, Noon - 4:30 pm
Thursday, Nov 29, 2018, Noon - 4:30 pm
Friday, Nov 30, 2018, Noon - 4:30 pm
Saturday, Dec 1, 2018, Noon - 4:30 pm
Sunday, Dec 2, 2018, Noon - 4:30 pm
Thursday, Dec 6, 2018, Noon - 4:30 pm
Friday, Dec 7, 2018, Noon - 4:30 pm
Saturday, Dec 8, 2018, Noon - 4:30 pm
Thursday, Dec 13, 2018, Noon - 4:30 pm
Friday, Dec 14, 2018, Noon - 4:30 pm
Saturday, Dec 15, 2018, Noon - 4:30 pm
Thursday, Dec 20, 2018, Noon - 4:30 pm
Friday, Dec 21, 2018, Noon - 4:30 pm
Saturday, Dec 22, 2018, Noon - 4:30 pm
Thursday, Dec 27, 2018, Noon - 4:30 pm
Friday, Dec 28, 2018, Noon - 4:30 pm
Saturday, Dec 29, 2018, Noon - 4:30 pm

Map
Bollinger County Museum of Natural History
207 Mayfield Dr., Marble Hill, MO