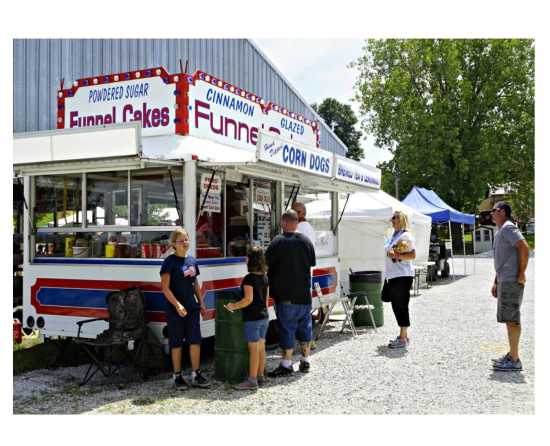 Past:

Ste. Genevieve County Fair
Ste. Genevieve's County Fair Grounds
The Ste. Genevieve County Fair includes a parade, livestock shows, demolition derby, horse show, truck pulls, tractor pulls, queen contest, volleyball tournament, 4-H and FFA exhibits and live music on Thursday, Friday and Saturday nights.
There is a lot to see and do for adults and children all weekend with plenty of good food and entertainment, including a midway with children's rides and arcade games.
Hours for the fair are Thursday 4 p.m. - 10 p.m. Friday and Saturday 10 a.m. - 12 a.m. Sunday 9 a.m. - 7 p.m.
Past Dates & Times
Thursday, July 11, 2019, 4:00 pm - 10:00 pm
Friday, July 12, 2019, 10:00 am - midnight
Saturday, July 13, 2019, 10:00 am - midnight
Sunday, July 14, 2019, 9:00 am - 7:00 pm

Map
Ste. Genevieve's County Fair Grounds
22079 White Sands Rd., Ste. Genevieve MO