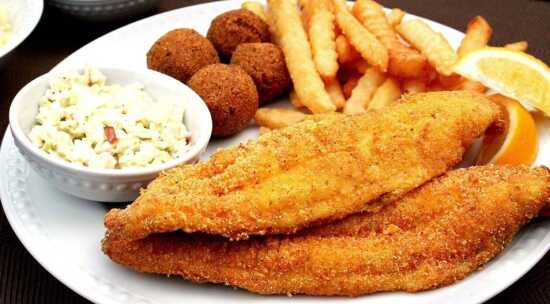 All you can Eat - Friday Chicken and Fish Fries!
Friday, Mar 29, 2019, 4:00 pm - 7:00 pm
Scott City Knights of Columbus
Come on out to Scott City Knights of Columbus this Friday!
All you can eat Fried Chicken, American pond raised Catfish, French Fries, Baked Beans, Famous Kelso Slaw, Hushpuppies, Mac n Cheese, Coffee and Tea every Friday through April 12th.
Beer available.
Dine-in all you can eat 4 p.m. – 7 p.m.
Carry outs available.
Adults: $11, Kids 6-11: $5, under 6 yrs old are free.
Like us on Facebook, Knights of Columbus #6420.
Contact
Dates & Times
Friday, Mar 29, 2019, 4:00 pm - 7:00 pm
Friday, Apr 5, 2019, 4:00 pm - 7:00 pm
Friday, Apr 12, 2019, 4:00 pm - 7:00 pm

Map
Scott City Knights of Columbus
28745 U.S. Hwy 61, Scott City, MO