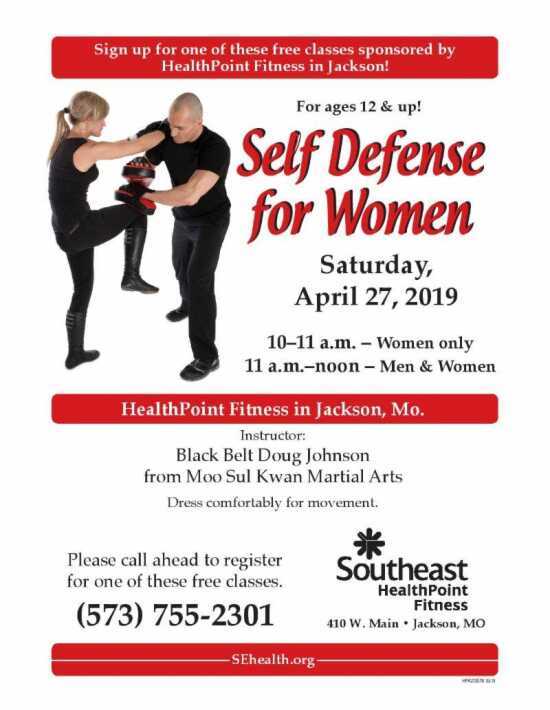 Past:

Free Self Defense Classes offered
HealthPoint Fitness - Jackson
Instructor Black Belt Doug Johnson from Moo Sul Kwan Martial Arts will teach these free self defense classes for ages 12 and up.
10 - 11 a.m. Women only
11 a.m. - noon Men & Women
(Dress comfortably for movement)
Please call ahead to register for one of these classes. (573) 755-2301
Sponsored by HealthPoint Fitness in Jackson.
Past Dates & Times
Saturday, Apr 27, 2019, 10:00 am - Noon

Map
HealthPoint Fitness - Jackson
410 W Main St, Jackson, MO 63755