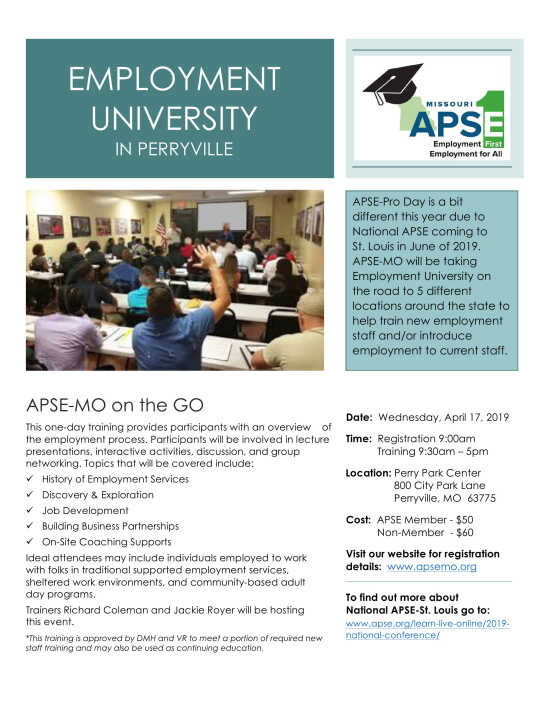 Past:

APSE-Pro Day
Perry Park Center
APSE-MO on the GO
This one-day training provides participants with an overview of the employment process. Participants will be involved in lecture presentations, interactive activities, discussion, and group networking. Topics that will be covered include:
• History of Employment Services
• Discovery & Exploration
• Job Development
• Building Business Partnerships
• On-Site Coaching Supports
Ideal attendees may include individuals employed to work with folks in traditional supported employment services, sheltered work environments, and community-based adult day programs.
Trainers Richard Coleman and Jackie Royer will be hosting this event.
Registration at 9:00 a.m. Training 9:30 a.m. - 5 p.m.
APSE Member - $50 Non-Member - $60
For registration details: www.apsemo.org
*This training is approved by DMH and VR to meet a portion of required new staff training and may also be used as continuing education.
Past Dates & Times
Wednesday, Apr 17, 2019, 9:30 am - 5:00 pm

Map
Perry Park Center
800 City Park Ln., Perryville, MO