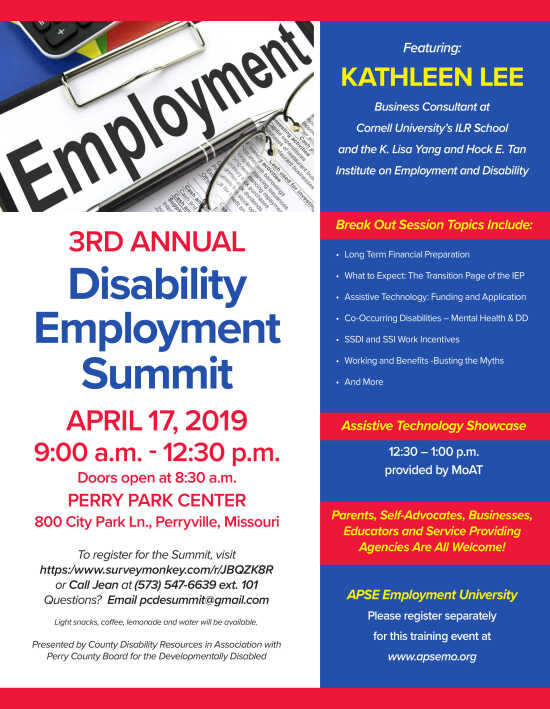 Past:

3rd Annual Disability Employment Summit
Perry Park Center
Business Consultant, Kathleen Lee will be featured.
Assistive Tecnology Showcase 12:30 - 1:00 p.m.
Parents, Self-Advocates, Businesses, Educators and Service Providing Agencies are All Welcome!
Light snacks, coffee, lemonade and water will be available
To register for the Summit, visit: https://www.surveymonkey.com/r/JBQZK8R or call: Jean at (573) 547-6639 ext. 101
Questions? Email: pcdesummit@gmail.com
*Presented by County Disability Resources in Association with Perry County Board for the Developmentally Disabled.
Contact
Phone: (573) 547-6639 ext. 101
Past Dates & Times
Wednesday, Apr 17, 2019, 9:00 am - 12:30 pm

Map
Perry Park Center
800 City Park Ln., Perryville, MO