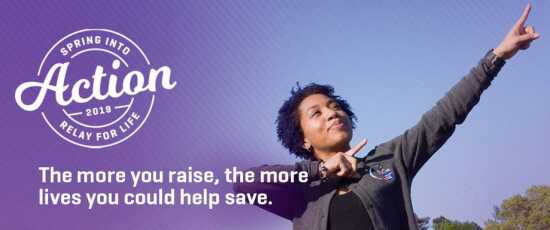 Past:

Relay For Life of Cape County
SEMO Rec Center - North
Relay For Life is the signature fundraiser for the American Cancer Society. Relay is staffed and coordinated by volunteers in more than 5,200 communities and 27 countries. Volunteers give of their time and effort because they believe it's time to take action against cancer.
This event is NOT a running event. It is a walking event that includes the survivors, caregivers, teams and participants.
Join us at these events to bring communities together to remember loved ones lost, honor survivors of all cancers, and raise money to help the American Cancer Society make a global impact on cancer.
We will start at 3 p.m. with a soft opening and the Opening Ceremony will begin at 4 pm. We will conclude our event at 10 p.m.
Our Theme this year is DR. SEUSS!
Cancer survivors, caregivers and anyone who has been impacted by cancer are invited.
There will be activities for everyone to participate in during the evening.
We ask that Cancer Survivors register. Registration can be completed by going to our website: www.relayforlife.org/capemo
If you would like to form a team and raise funds please visit our website for more information.
Follow us on Social Media: www.facebook.com/rflcapemo www.instagram.com/rflcapemo
Past Dates & Times
Saturday, Apr 27, 2019, 3:00 pm - 10:00 pm

Map
SEMO Rec Center - North
1333 N. Sprigg, Cape Girardeau MO