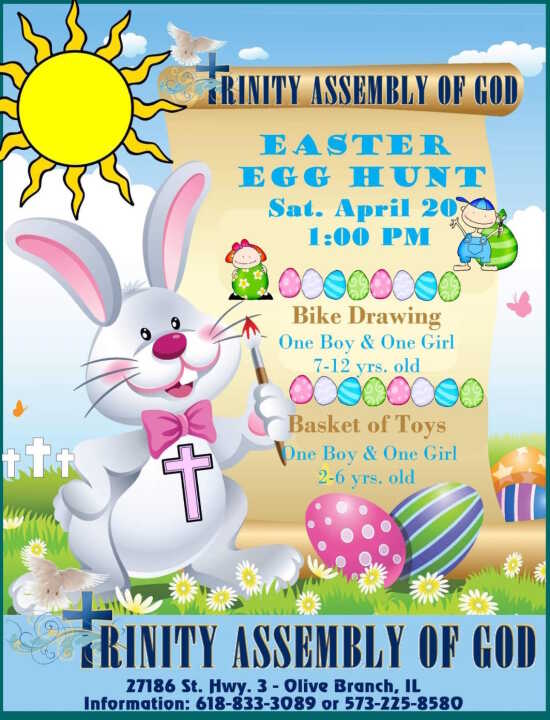 Past:

Easter Egg Hunt
Trinity Assembly of God
Join us at Trinity Assembly of God on Highway 3 in Olive Branch, IL for an Easter Egg Hunt on Sat. April 20 at 1 p.m.
There will be some drawings for 2 bikes one for a boy and a girl ages 7-12 years old, and 2 Basket of Toys for a boy and a girl ages 2-6 years old. There will be refreshments such as Hotdogs and beverages as well.
Pastors Stephen and Carrie Clardy invites the public to this event.
For more information 573-225-8580 or 618-833-3089.
Past Dates & Times
Saturday, Apr 20, 2019, 1:00 pm - 3:00 pm

Map
Trinity Assembly of God
27186 State Hwy. 3, Olive Branch, IL