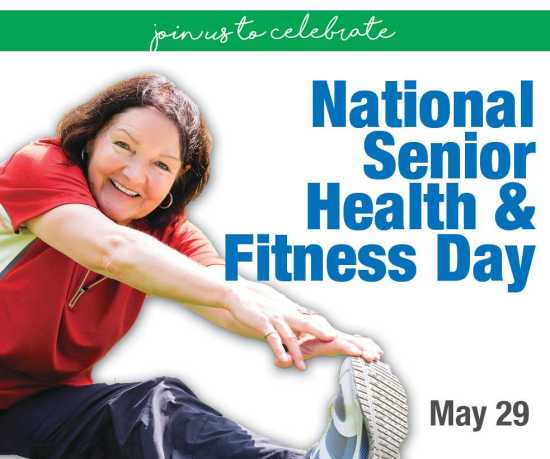 Past:

National Senior Health & Fitness Day
Osage Centre
Join the Parks & Rec Department to celebrate National Senior Health & Fitness Day on May 29!
This is a free event for ages 50+ to be held at the Osage Centre from 8:30 a.m. - 2:30 p.m.
Visit www.cityofcape.org/fitness to see the event schedule.
Contact Christine at cjaegers@cityofcape.org or (573) 339-6604 with questions.
Past Dates & Times
Wednesday, May 29, 2019, 8:30 am - 2:30 pm

Map
Osage Centre
1625 N. Kingshighway St., Cape Girardeau, MO