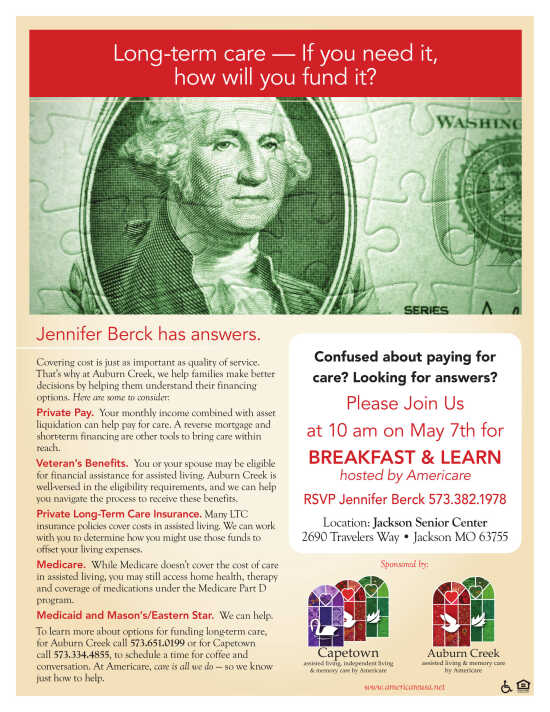 Past:

Breakfast and Learn with Jennifer Berck
Jackson Senior Center
Confused about paying for care? Looking for answers?
Covering cost is just as important as quality of service. That's why at Auburn Creek, we help families make better decisions by helping them understand their financing options. For example, private pay, veteran's benefits, private long-term care insurance, Medicare and Medicaid and Mason's/Eastern Star.
Jennifer Berck can give you the answers. Hosted by Americare.
RSVP to Berck at (573) 382-1978.
Past Dates & Times
Tuesday, May 7, 2019, 10:00 am

Map
Jackson Senior Center
2690 Travelers Way, Jackson, MO. 63755