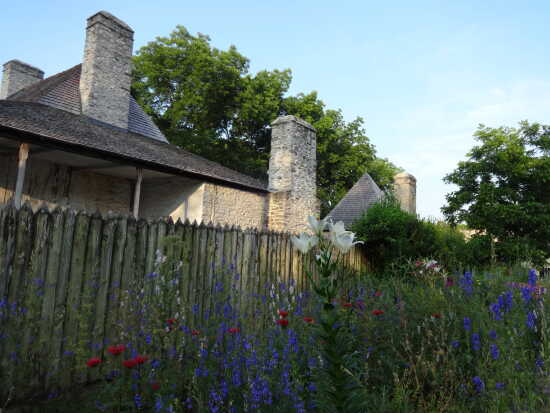 Past:

2019 Ste. Genevieve Garden Walk
Ste. Genevieve Welcome Center
Ste. Genevieve Master Gardeners annual Garden Walk, held in the downtown historic district of America's oldest French Colonial village.
Tour 21 public and private gardens.
Master Gardeners' plant sale begins 9 a.m. Saturday, through Sunday.
Both days: Ste. Genevieve Art Guild garden-themed art show and sale; Centre for French Colonial Life-free admission to exhibits; complimentary tea and lavender cake at Felix Valle State Historic Site for walk participants.
Saturday only: Morning Farmers Market; free tractor and wagon rides to the gardens; vendors: daylilies and hostas and hand forged garden tools; French Colonial America Hands-on History House children's activities-admission fee; free evening guided walking history tour of the Ste. Genevieve Historical Landmark District, led by Ste. Genevieve Foundation for Restoration members.
Cash and checks only; no credit cards. $7/individual; $6/each groups of five or more; children 12 and under free.
Past Dates & Times
Saturday, May 18, 2019, 10:00 am - 4:00 pm
Sunday, May 19, 2019, 10:00 am - 4:00 pm

Map
Ste. Genevieve Welcome Center
66 S. Main Street, Ste. Genevieve, MO