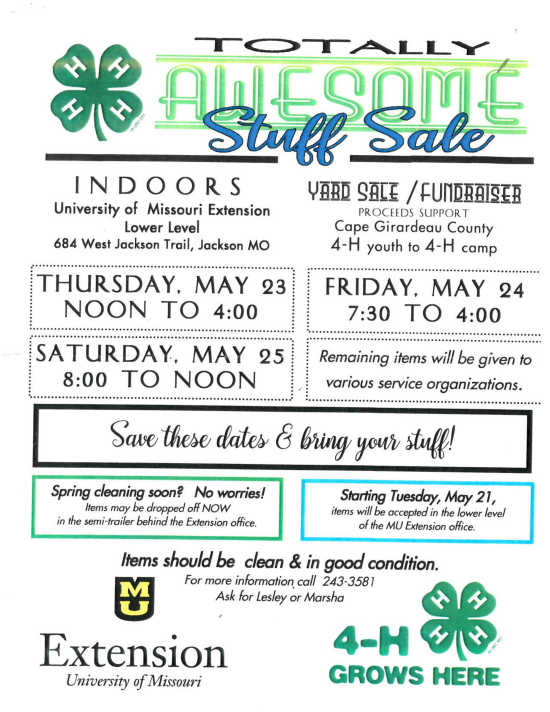 Past:

Totally Awesome Stuff Sale!!
University of Missouri Extension Center
HUGE, 3 Day, Indoor Sale supporting the Cape Girardeau County 4-H youth to 4-H Camp!!
You can drop off items to donate in the semi-trailer behind the extension office and beginning Tuesday, May 21st, in the lower level of the MU Extension office.
Items should be clean & in good condition.
For more information call: (573) 243-3581 Ask for Lesley or Marsha.
Past Dates & Times
Thursday, May 23, 2019, Noon - 4:00 pm
Friday, May 24, 2019, 7:30 am - 4:00 pm
Saturday, May 25, 2019, 8:00 am - noon

Map
University of Missouri Extension Center
684 W. Jackson Trail, Jackson, MO