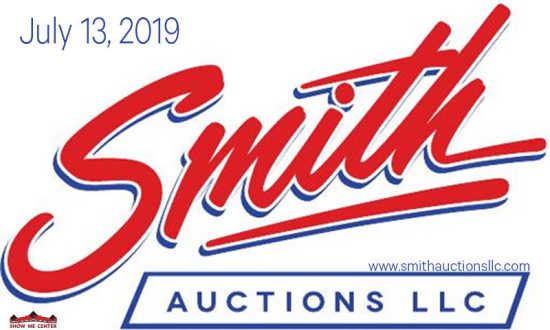 Past:

Smith Auctions LLC
Show Me Center
Smith's Auction Company has the reputation of being one of the best and honest Collector Car Auctions companies in the United States. The main reason for success and growth is we treat people with respect. Our sales commission rates and entry fees are among the lowest in the country, as well as our bidders fee. We do everything possible to sell your valued classic car and put the most money in the seller's pocket.
Come join our family at Smith Auctions LLC, you will enjoy the hospitality.
For additional information on the upcoming auction, including bidder/buyer/consignment information, visit http://www.smithauctionsllc.com/.
AUCTION INFO:
Doors open at 8 a.m.
Auction at 10 a.m. - 5 p.m.
TICKET PRICE:
Adults - $5.00
Under 12 - Free
Past Dates & Times
Saturday, July 13, 2019, 10:00 am - midnight

Map
Show Me Center
1333 N. Sprigg St, Cape Girardeau, MO