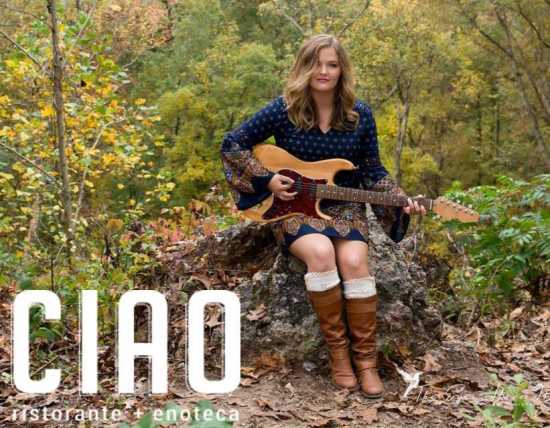 Past:

Maggie Thorn: LIVE at Ciao
Ciao Ristorante + Enoteca
Ciao welcomes back Maggie Thorn on Wednesday, February 20! The singer/songwriter started her musical journey at a very young age in Memphis, Tennessee. We are eager as Maggie returns to her roots in Southeast Missouri to showcase her talent once again at Ciao! She is a crowd favorite!
Join us from 6:00 to 9:00 for her folksy acoustic tunes and the unmatched atmosphere at Ciao.
Make your reservations now by visiting us online at ciaocape.com or by calling 573-332-8884.
Past Dates & Times
Wednesday, September 11, 2019, 6:00 pm - 9:00 pm

Map
Ciao Ristorante + Enoteca
1650 N Kingshighway, Cape Girardeau, MO