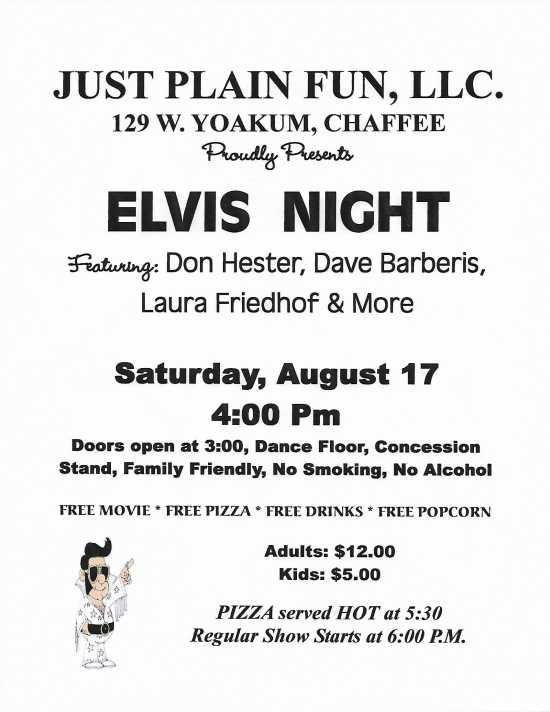 Past:

Elvis Night at Just Plain Fun, LLC.
Just Plain Fun LLC.
Just Plain Fun proudly presents Elvis Night featuring Elvis impersonators: Don Hester, Dave Barberis, and Laura Friedhof, and other performers. Doors open at 3 p.m. with free movie, pizza, drinks and popcorn. Regular show starts at 6 p.m. One price gets it all. Adults: $12, Kids: $5. Pizza served hot at 5:30 p.m. Dance floor, concession stand, family friendly, no smoking, no alcohol.
Past Dates & Times
Saturday, August 17, 2019, 4:00 pm - 9:00 pm

Map
Just Plain Fun LLC.
129 W. Yoakum, Chaffee, MO.