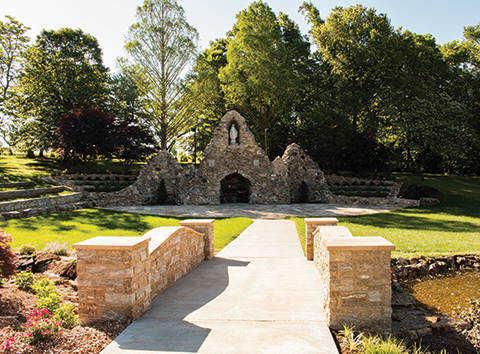 Past:

Vincentian Family Mass
National Shrine of Our Lady of the Miraculous Medal
The Association of the Miraculous Medal and St. Vincent de Paul Parish of Perryville are joining together for a community Mass to celebrate the Vincentian Family. Mass will be held on Sunday, September 29, at 11:00 a.m. at the grotto on the Shrine grounds in Perryville, Missouri.
This will be a wonderful opportunity to say "thank you" to so many hard-working, compassionate members of the Vincentian Family, including those of the Ladies of Charity, the Saint Vincent de Paul Society, and Vincentain Marian Youth, among others. We encourage you to bring lawn chairs or quilts as there is limited hillside seating at the grotto.
In case of rain, Mass will take place at 11:00 a.m. in the Shrine Church.
Past Dates & Times
Sunday, September 29, 2019, 11:00 am

Map
National Shrine of Our Lady of the Miraculous Medal
1805 W Saint Joseph Street, Perryville, MO 63775