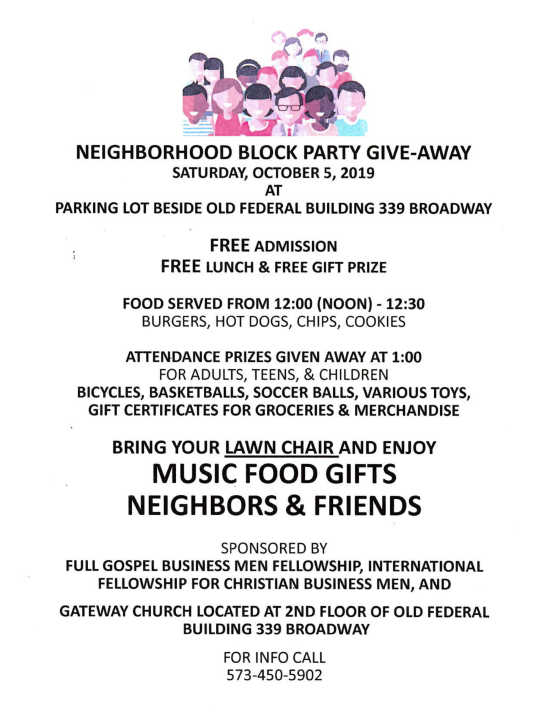 Past:

Neighborhood Block Party Give-Away
Parking Lot Beside Old Federal Building
Neighborhood Block Party Give-Away on Saturday, October 5th in the parking lot beside the old Federal Building.
Free Admission
Free Lunch and Free Gift Prize!
Food served from Noon - 12:30. Burgers, Hot Dogs, Chips & Cookies.
Attendance prizes given away at 1 p.m. for Adults, Teens & Children.
(Bikes, Basketballs, Soccer Balls, Various toys, Gift Certificates for Groceries & Merchandise.
Bring your lawn chair and enjoy Music, Food, Gifts, Neighbors & Friends.
Sponsored by Full Gospel Business Men Fellowship, International Fellowship for Christian Business Men and Gateway Church (located at 2nd floor of 339 Broadway)
For info call: (573) 450-5902
Past Dates & Times
Saturday, October 5, 2019, Noon

Map
Parking Lot Beside Old Federal Building
339 Broadway, Cape Girardeau MO