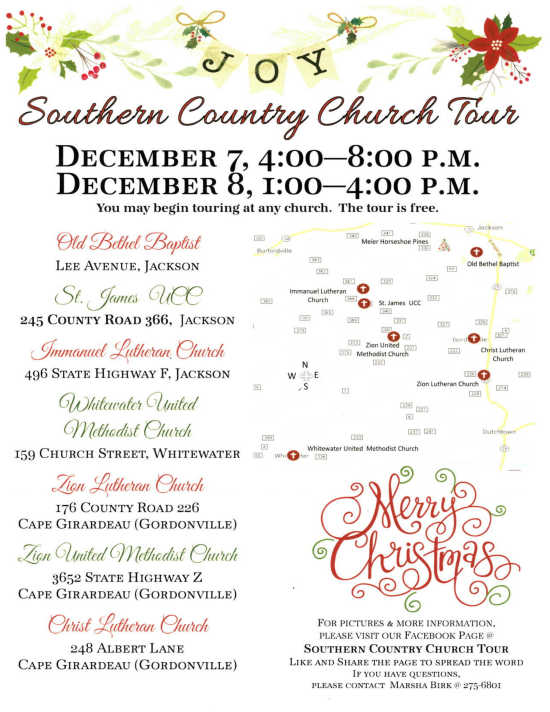 Past:

Southern Country Church Tour
St. James United Church of Christ in Tilsit
Everyone invited to the first Southern Country Church Tour. The tour features seven of God's oldest churches in the Gordonville, Jackson and Tilsit area. The tour is free and open to everyone.
You may begin at any of the churches either on Dec 7 from 4 to 8 p.m. or Dec 8 from 1 to 4 p.m.
More details can be found on Facebook at:
https://www.facebook.com/SouthernCountryChurchTour/
See the flyer for more details or contact Marsha Birk at: (573) 275-6801
Hope you will enjoy the beauty of Christmas with us!
Past Dates & Times
Saturday, December 7, 2019, 4:00 pm - 8:00 pm
Sunday, December 8, 2019, 1:00 pm - 4:00 pm

Map
St. James United Church of Christ in Tilsit
County Road 366, Jackson, MO