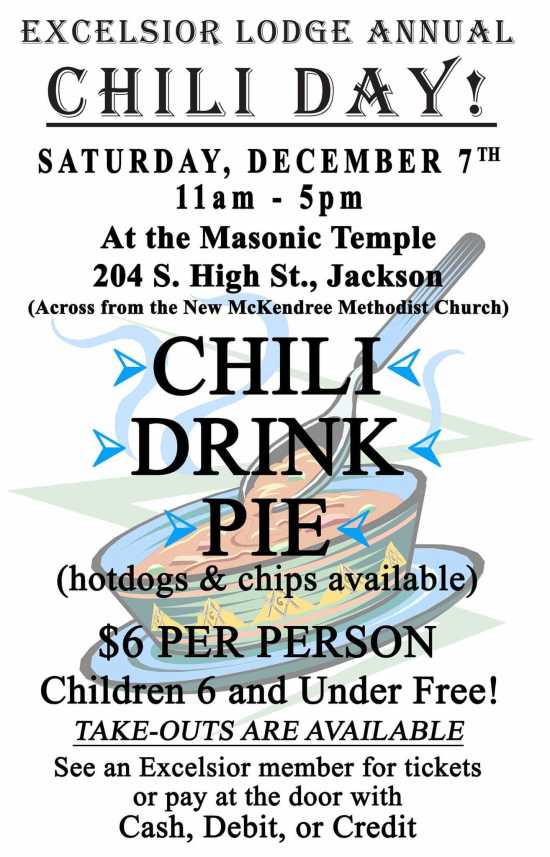 Past:

Excelsior Masonic Lodge Annual Chili Day
Excelsior Masonic Temple
Saturday, December 7th, Excelsior Masonic Lodge of Jackson will be hosting their Annual Chili Day. From 11am to 5pm come have some awesome chili, desert and drinks for $6 per person. Hotdogs and chips will also be available. Children 6 and under eat free.
Come visit us at 204 S. High St. across from New McKendree Methodist Church just down the street from Tractors. Cash, Check, Debit and Credit are accepted.
Jackson Indian Fans & Supporters... come by before leaving for the Championship Game in Columbia to get yourself some chili. It is also available To Go.
Past Dates & Times
Saturday, December 7, 2019, 11:00 am - 5:00 pm

Map
Excelsior Masonic Temple
204 South High, Jackson, Missouri