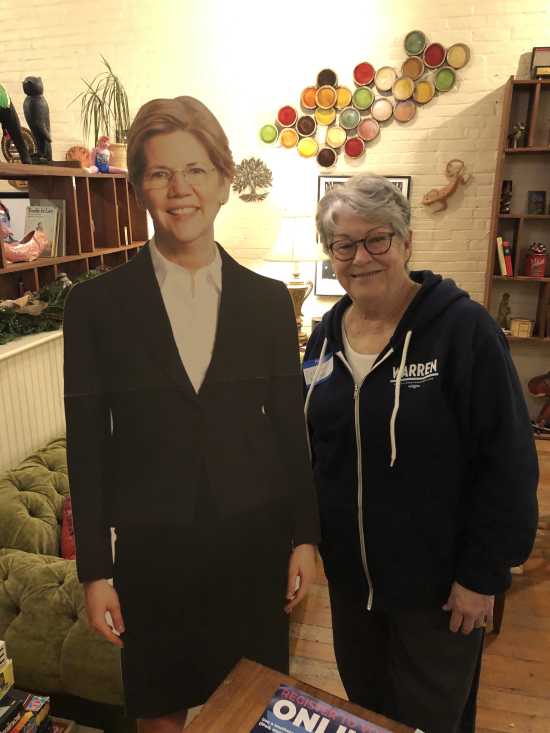 Past:

Cape Canvass for Warren
Beef 'O' Brady's
Join us for a canvass in Cape Girardeau , MO to talk with your neighbors about the big, structural change that Elizabeth is fighting for.
Our team knows that to create real change—to rebuild the middle class and save our democracy—we need to dream big and fight hard. That's why we're in this fight: to have real conversations about how to level the playing field for working families, and, who is best to lead that fight.
We'll see you there! Bring a charged smartphone or tablet. We will download MiniVan from your App Store and get started.
If you'd like, sign up for a virtual canvass training here: https://events.elizabethwarren.com/event/109508
Please RSVP so I know to expect you.
PLEASE RSVP: https://events.elizabethwarren.com/event/179540/
Past Dates & Times
Saturday, January 25, 2020, 11:00 am - 1:00 pm

Map
Beef 'O' Brady's
1812 N. Kingshighway, Cape Girardeau, MO