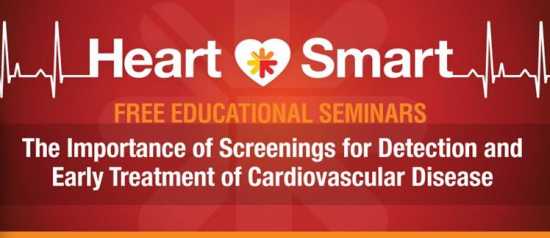 Past:

Heart Smart: What You Need to Know about Cardiovascular Disease
Drury Inn and Suites
Join our panel of cardiovascular experts to learn more about Cardiovascular Disease and how preventative screenings can help you understand your risk for heart disease. Through lifestyle changes most cases are preventable and early detection is vital to prevent advancement of the disease.
Seminars will be held from 5:30 to 6:30 p.m.
Tuesday, February 25 in Sikeston, Drury Inn and Suites
Tuesday, March 3 in Dexter, SoutheastHealth Primary Care
To reserve your seat, call 1-800-800-5123 or go to SEhealth.org/heartmonth.
Past Dates & Times
Tuesday, February 25, 2020, 5:30 pm - 6:30 pm

Map
Drury Inn and Suites
2608 E Malone Ave, Miner, MO