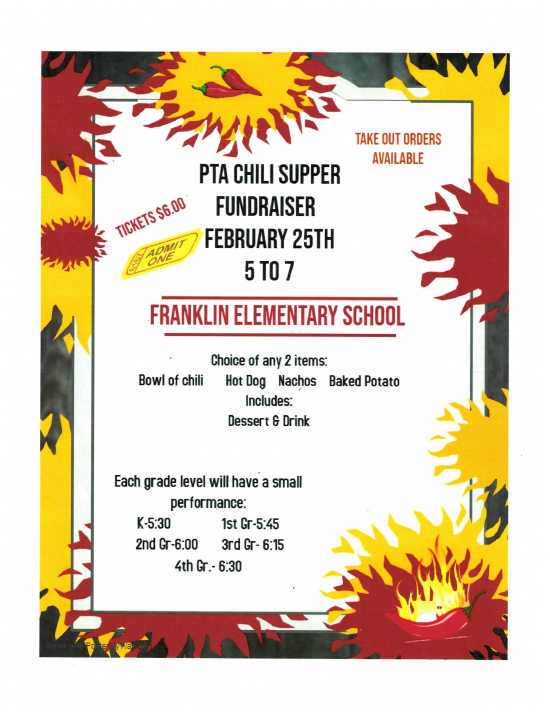 Past:

PTA Chili Supper Fundraiser
Franklin Elementary School
Please join us for the PTA Chili Supper Fundraiser at Franklin Elementary School.
Tickets are $6.00. Choice of any 2 items: Bowl of Chili, Hot Dog, Nachos, Baked Potato. Includes: Dessert & Drink.
Take out orders available.
Each grade level will have a small performance:
Kindergarten: 5:30, 1st Grade: 5:45, 2nd Grade: 6:00, 3rd Grade: 6:15, 4th Grade: 6:30
All proceeds will go to Franklin Elementary renovations.
Past Dates & Times
Tuesday, February 25, 2020, 5:00 pm - 7:00 pm

Map
Franklin Elementary School
1550 Themis St, Cape Girardeau, MO