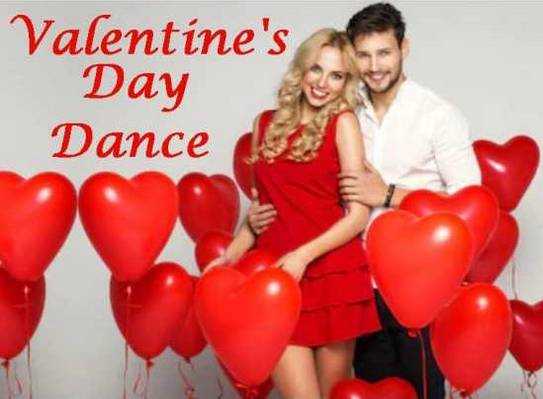 Past:

Valentine's Day Waltz & FREE Sweetheart Glam!
Cape Ballroom at American Legion
Valentine's Day Waltz & FREE Sweetheart Glam!
Make this Valentine's Day special with a Waltz lesson and dance at Cape Ballroom!
Friday, February 14, 2020 7:30 p.m. Dance Admission: $5.00 per person, at the door
Enjoy a fun evening with the special person in your life and learn the graceful Waltz. No partner? No problem! Singles are welcome. There will be plenty of opportunities to dance, with a mixer and line dances.
No experience required. Enjoy a friendly and relaxed atmosphere, with instruction at beginner and intermediate levels. Attire can be casual or formal, whatever you prefer. Doors open at 7:00 p.m. Admission includes the lesson and dance. Free snacks, water, and soft drinks available. No smoking, no alcohol.
BASIC Steps Lesson from 7:30 to 8:30 pm (1 hour).
Intermediate Steps Lesson from 7:45 to 8:30 pm (45 minutes).
Dance from 8:30 to 10:30 pm with Waltz, Swing, Rumba, Foxtrot, Salsa, and other styles of music, even Country Two Step.
LADIES! FREE Sweetheart Glam for the Valentine's Dance. By Debra of Artistry Crowning Beauty. Friday, Feb. 14 from 3:00 pm to 7:00 pm. Call or text for appointment (618) 534-0457
Then First Come-First Served. Walk-in spots, from 7:00 to 7:20, will be limited, to ensure that everyone can participate in the dance lesson at 7:30. If you would like to make sure you have an opportunity for complimentary make-up, please schedule an appointment in advance.
Held in the American Legion Hall, 2731 Thomas Dr., Cape Girardeau, MO 63701.
Can't make the Valentine's dance? Cape Ballroom has a weekly Friday Night Lesson & Dance from 7:30 pm to 10:30 pm, with a different style of dance taught each week. Looking for a great gift for your sweetheart? Ask about our Small Group and Private lessons. Gift certificates available for purchase. For more information, contact Dan at (480) 857-7286 or dan@capeballroom.com.
Past Dates & Times
Friday, February 14, 2020, 7:00 pm - 10:30 pm

Map
Cape Ballroom at American Legion
2731 Thomas Drive, Cape Girardeau, MO 63701