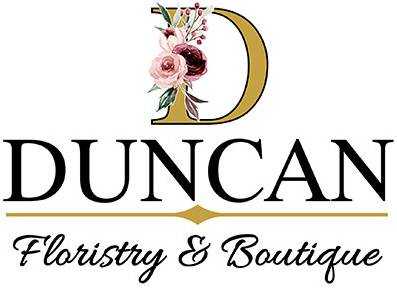 Past:

D Duncan Floristry & Boutique - Red Carpet Grand Opening!
D Duncan Floristry & Boutique
After postponing its March grand opening due to the coronavirus pandemic, D Duncan Floristry & Boutique is rolling out the red carpet for their grand opening event beginning at 9 a.m. Wednesday, July 29. Throughout the four-day event, clients will be treated with champagne, hors d'oeurves, local pastries, $1,000 worth of mystery giveaways and the chance to win one year of D Duncan Flower-ship valued at $1,500. The boutique will extend its normal hours to allow for social distancing to 9 a.m. to 7 p.m. July 29 through 31 and 9 a.m. to 4 p.m. on Aug. 1. Guests will be able to shop florals and boutique items including apparel, home decor, specialty gift items, and signature D Duncan candles.
Customers who spend at least $75 will be entered to win surprise giveaways, gift cards, and 3 guests have the chance to win 1 year D Duncan Flowership, each valued at $500.
Learn more about D Duncan Floristry & Boutique's story and their upcoming grand opening by following them on Facebook, Instagram, visit www.dduncanfloral.com, or contact them at (573) 887-3171.
Normal Business Hours: M-W 9 a.m.-5 p.m. TH-F 9 a.m.-6 p.m., SAT-9 a.m.-3 p.m.
Past Dates & Times
Wednesday, July 29, 2020, 9:00 am - 7:00 pm
Thursday, July 30, 2020, 9:00 am - 7:00 pm
Friday, July 31, 2020, 9:00 am - 7:00 pm
Saturday, August 1, 2020, 9:00 am - 4:00 pm

Map
D Duncan Floristry & Boutique
149 West Yoakum Avenue, Chaffee MO