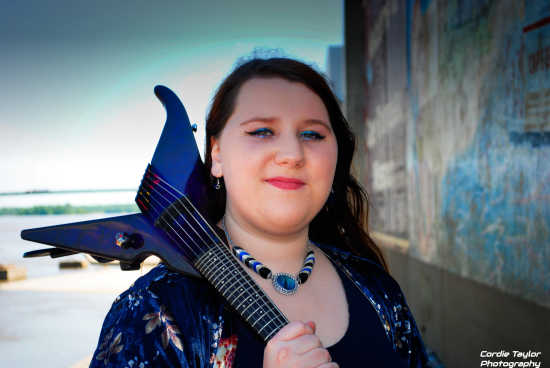 Past:

Dragoness at the Riverfront Market
Cape Riverfront Market
Get a chance to hear some free unique live and local music (what a rarity in these times!) and support local businesses and farmers downtown.
"Dragoness is a solo project by Lydia Gentry, a classically trained violinist turned to a different amplitude-- symphonic rock featuring vocals, electric violin, and live looping, based in the area of Cape Girardeau, Missouri.
Many have described Dragoness' style and voice as a mix of Florence + the Machine, U2, Rush, Patti Smith, Janis Joplin, as well as being inspired by the sounds of psychedelic rock, indie alternative, and Americana.
Lydia is now studying at Belmont University, located in Nashville, and now fronts her new band, Gentry, while also performing solo in Missouri. Their debut single, Downfall, was just released on October 18th of 2019."
Past Dates & Times
Saturday, July 11, 2020, 8:00 am - noon

Map
Cape Riverfront Market
1574 Saratoga Avenue