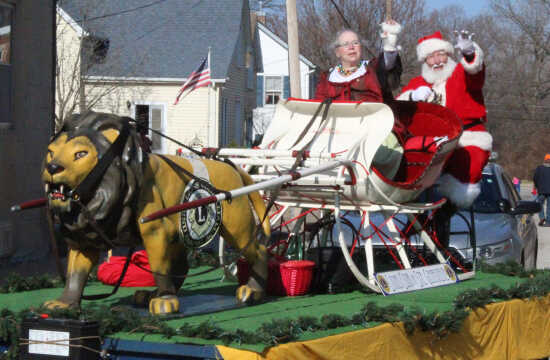 Past:

Holiday Christmas Festival
Historic Downtown Ste. Genevieve
Experience a wonderland of festivities during the annual Holiday Christmas Festival that takes place annually on the first full weekend in December! A cultural celebration of 500 years of holiday themed music performed by renowned musicians from across the region is featured at free performances in historic churches and other downtown venues. Come enjoy an organ concert, jazz trio, soulful sax, solo violin, and classical guitar. On Sunday, the culminating performance of the Ste. Genevieve Wind Ensemble and Community Choir takes place in the Catholic Church at 4:00.
Other activities include a Christmas parade, caroling, colonial decorations, free pictures with Santa for the little ones, the Art Guild Art Show & Sale, Le Reveillon celebrating music, food, customs, decorations of an early 1800ís Christmas, some historic site open houses, a live nativity scene, and an old-fashioned Christmas tree lighting ceremony on Saturday evening at 6:00 at the Welcome Center!
Do not miss this weekend of quality music and holiday highlights for all!
Past Dates & Times
Saturday, December 2, 2023, 10:00 am - 6:30 pm
Sunday, December 3, 2023, 10:00 am - 6:30 pm

Map
Historic Downtown Ste. Genevieve
66 S Main St, Ste. Genevieve, MO 63670, USA