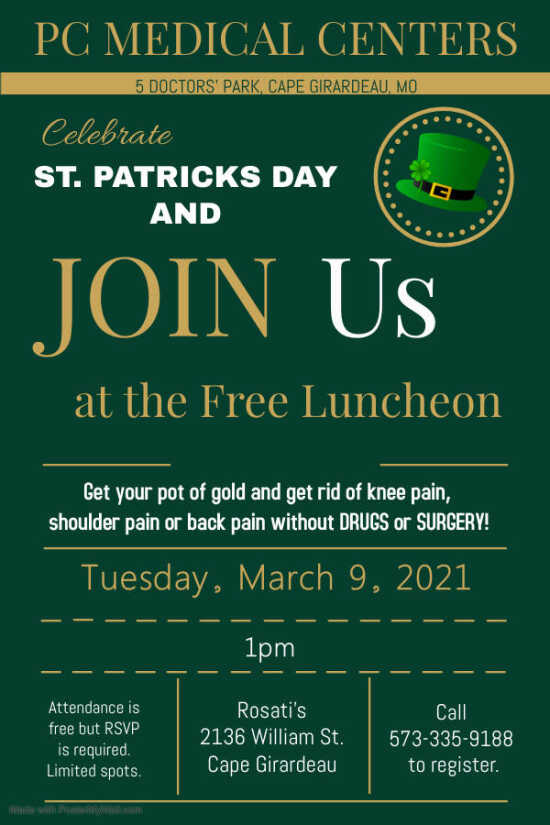 Help PC Medical Centers Celebrate St. Pat's Day!
Tuesday, March 9, 2021, 1:00 pm - 2:00 pm
PC Medical Centers is celebrating St. Pat's Day at Rosati's and asking you to be their guest on Tuesday, March 9 at 1 p.m. Get your pot of gold and get rid of knee pain, shoulder pain or back pain without DRUGS or SURGERY! Attendance is free but RSVP is required due to limited spots. All you have to do is call 573-335-9188 to register.