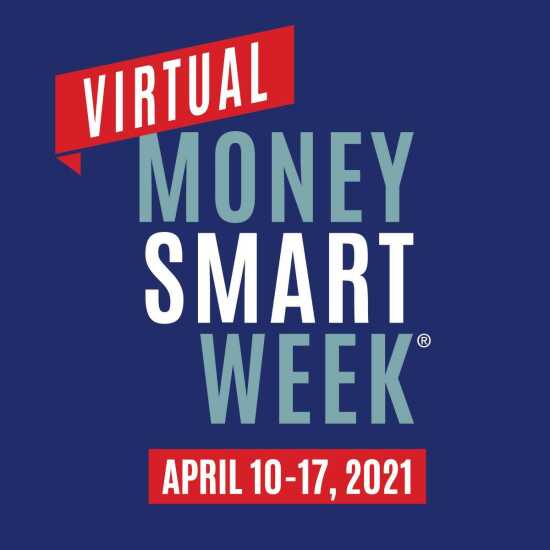 Past:

Money Smart Week
Riverside Regional Library
Virtual Money Smart Week, April 10 to 17, 2021, is a week-long virtual campaign that aims to help people better manage their personal finances with a focus on those hardest hit by the COVID-19 pandemic. A free 15-minute webinar on a different financial topic is held each day. Events are free and open to the public, but registration is advised. For more information or to watch the events live go to www.moneysmartweek.org.
Past Dates & Times
Saturday, April 10, 2021, 10:30 am

Map
Riverside Regional Library
1997 E. Jackson Blvd.