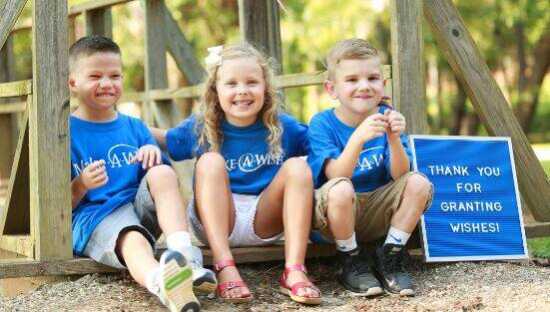 Make-A-Wish Volunteer Wish Granter Training
Saturday, October 23, 2021, 9:00 am - noon
Location will be sent once registered.
Your time and talents are critical to bringing strength and hope to wish kids!
Make-A-Wish volunteers consider their work impactful and meaningful. By helping us get closer to granting the wish of every eligible child, our volunteers are at the heart of every wish experience. Volunteers even have the freedom to choose when and how they would like to transform lives in their communities.
Children with critical illnesses in your community are in the need of volunteer wish granters. Learn how you can create life-changing wishes that create lasting memories as children and their families navigate their journey.
Pre-registration is required and due no later than Friday, October 1st. This event is NOT open to the public and requires pre-requisite paperwork.
To sign up, please send your name and phone number to CeCe Etter at cetter@mokan.wish.org.
Thank you for your interest in transforming lives, one wish at a time!