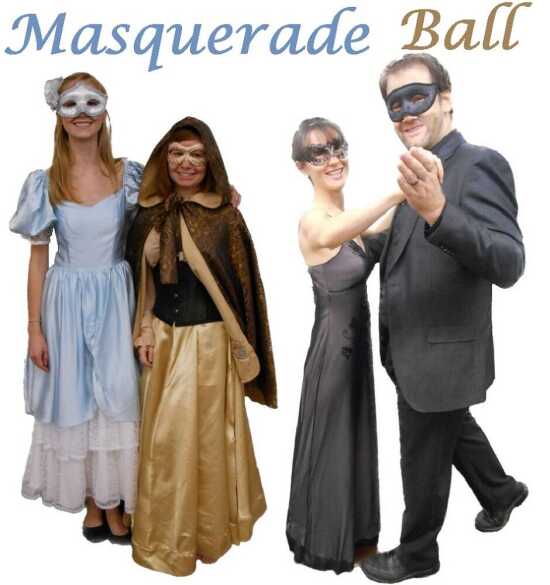 Past:

Masquerade Ball with Waltz Lesson!
Cape Ballroom at American Legion
Masquerade Ball with Waltz Lesson!
Come to Cape Ballroom this Friday, October 15, from 7:00 p.m. to 9:00 p.m. and learn the Waltz!
The dance begins at 7:00 p.m. sharp, with a 30-minute lesson in the Waltz.
Dress Up and Dance! Enjoy the fun of a Masquerade Ball Waltz with Cape Ballroom!
Dust off your formal attire, don a Masquerade Mask, and come to Cape Ballroom for an evening of fun!
Formal attire and Masquerade Mask are encouraged, but not required.
Costumes are also welcome, but please make sure they are appropriate for a mixed audience – nothing risqué, gory, or occult-themed or scary (ex. No witches, ghosts, skeletons, zombies, etc.).
The lesson will be followed by dancing to many styles of music, until 9:00pm. Electric Slide and Cupid Shuffle line dances included.
Just $5/person at the door.
Dance Partner Required.
No smoking. No alcohol. Water available. Bring your own snacks and non-alcoholic drinks.
Cape Ballroom Friday Night Dances are held at the American Legion Hall, 2731 Thomas Drive, Cape Girardeau, MO 63701.
Questions? Facebook message/text/call Dan (480) 857-7286, or email dan@capeballroom.com.
Past Dates & Times
Friday, October 15, 2021, 7:00 pm - 9:00 pm

Map
Cape Ballroom at American Legion
2731 Thomas Drive, Cape Girardeau, MO 63701