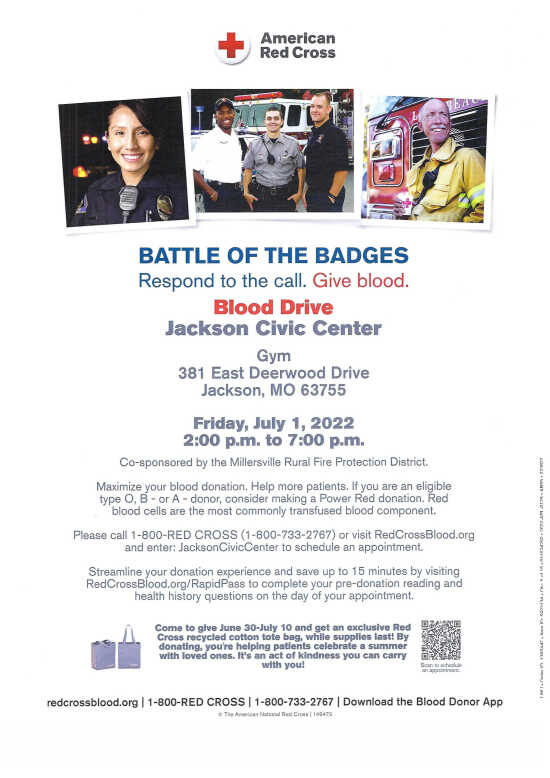 Battle of the Badges Blood Drive
Friday, July 1, 2022, 2:00 pm - 7:00 pm
Jackson Civic Center
American Red Cross Blood Drive:
Please come out and help your local Firefighters, Emergency Medical Technicians, and Law Enforcement at the first Battle of the Badges blood drive. Your local first responders need you to help make this event successful.
First Responders from around the area are competing to see which organization can donate the most blood. The winning department will receive a trophy donated by the Red Cross.
The public is welcome to attend and donate as many appointment times are available. Please see the link below if you're interested in making an appointment, or just come by on the day of the event.
https://www.redcrossblood.org/give.html/drive-results?zipSponsor=JacksonCivicCen...
Map
Jackson Civic Center
381 E W Deerwood Dr, Jackson, MO