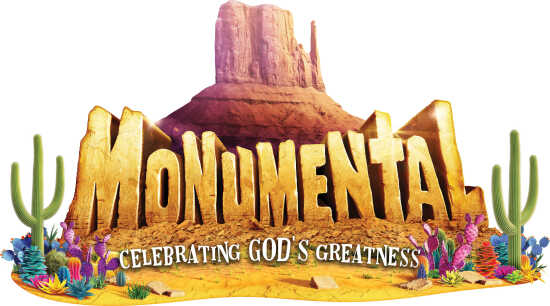 Past:

Eisleben Lutheran Church VBS - Monumental VBS - Celebrating God's Greatness
Eisleben Lutheran Church
Join us for our annual Vacation Bible School at Eisleben Lutheran Church in Scott City.
It is Monumental VBS - Celebrating God's Greatness and will be held at the church - Eisleben Lutheran Church 432 Lutheran Lane, Scott City, MO from Sunday, July 24th through Tuesday, July 26th.
We will have a light meal at 5:30 and VBS from 6-8:30
Weather permitting we will have a waterslide on Monday night.
Tuesday night we will have a closing with parents from 8:30 - 9:00 pm and will finish up VBS on Sunday morning in our 8:45 am Sunday School and 10 am Worship Service with a picnic following the service.
Free will Donations will be accepted and given to the Scott City Food Panty
Past Dates & Times
Sunday, July 24, 2022, 5:30 pm - 8:30 pm
Monday, July 25, 2022, 5:30 pm - 8:30 pm
Tuesday, July 26, 2022, 5:30 pm - 9:00 pm
Sunday, July 31, 2022, 8:30 am - 1:00 pm

Map
Eisleben Lutheran Church
432 Lutheran Lane, Scott City, MO