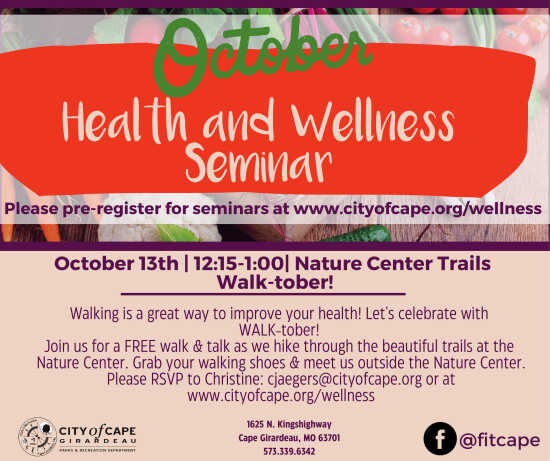 Past:

Health & Wellness Seminar: WALK-tober!
Cape Girardeau Conservation Nature Center
Walking is a great way to improve your health! Lets celebrate with WALK-tober!
Join us for a FREE walk & Talk as we hike through the beautiful trails at the Nature Centre. Grab your walking shoes and meet us outside the Nature Centre.
Past Dates & Times
Thursday, October 13, 2022, Noon - 1:00 pm

Map
Cape Girardeau Conservation Nature Center
2289 County Park Drive, Cape Girardeau, MO